Meet Flipdeck® Innovator — Eric Stavola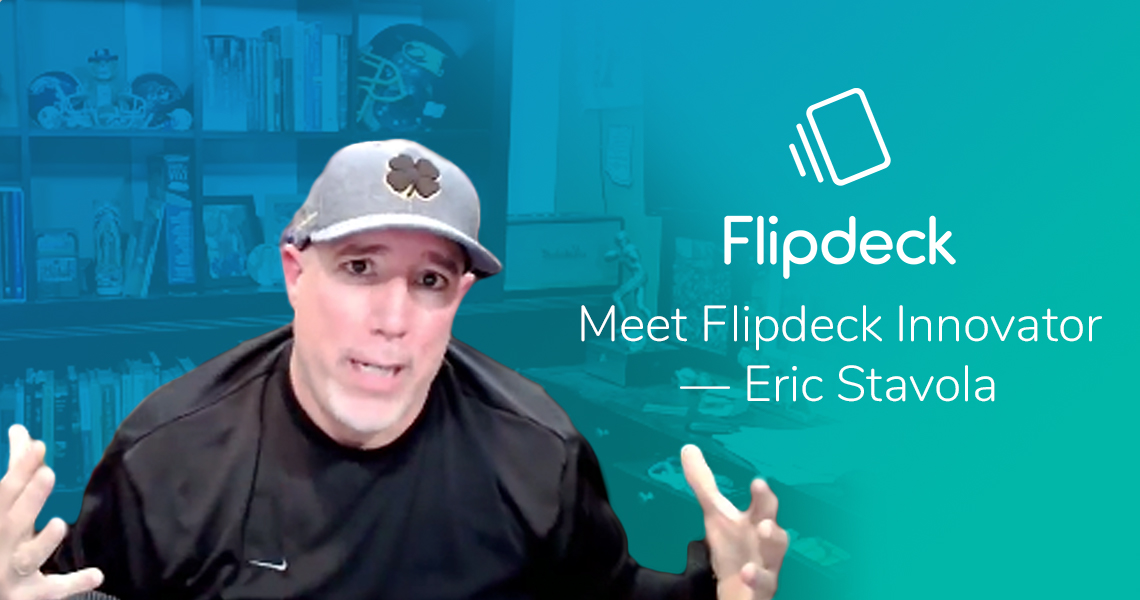 Eric Stavola is an IT executive and thought leader, a prolific content publisher, and a Partner Executive with Ricoh USA for Cloud and IT Services. Topics he is focused on include:
Effective leadership
Digital selling
Coaching sales teams
Engaging customers differently to have more meaningful conversations
Also... football! Coach Stavola is passionate about bringing football principles to life for individuals and leaders in business — and that's where Flipdeck comes in.
The search for a better sales playbook led to Flipdeck
Sitting on a solid base of content that he and others had created, Eric set out to bring together a new type of sales playbook for his organization's digital sellers.
Not wanting yet another bloated PDF that no one would read, Eric began building Flipdeck cards with links to personalized videos, marketing web pages, online demos, data sheets, and all kinds of content.
Eric's Flipdeck cards were then organized to serve as an online digital sales playbook, with links to hand-picked content that reps can use to learn and to cultivate sales. He had everything up and running extremely quickly — and you can too. Access our free planning resources to hit the ground running with your own digital playbook.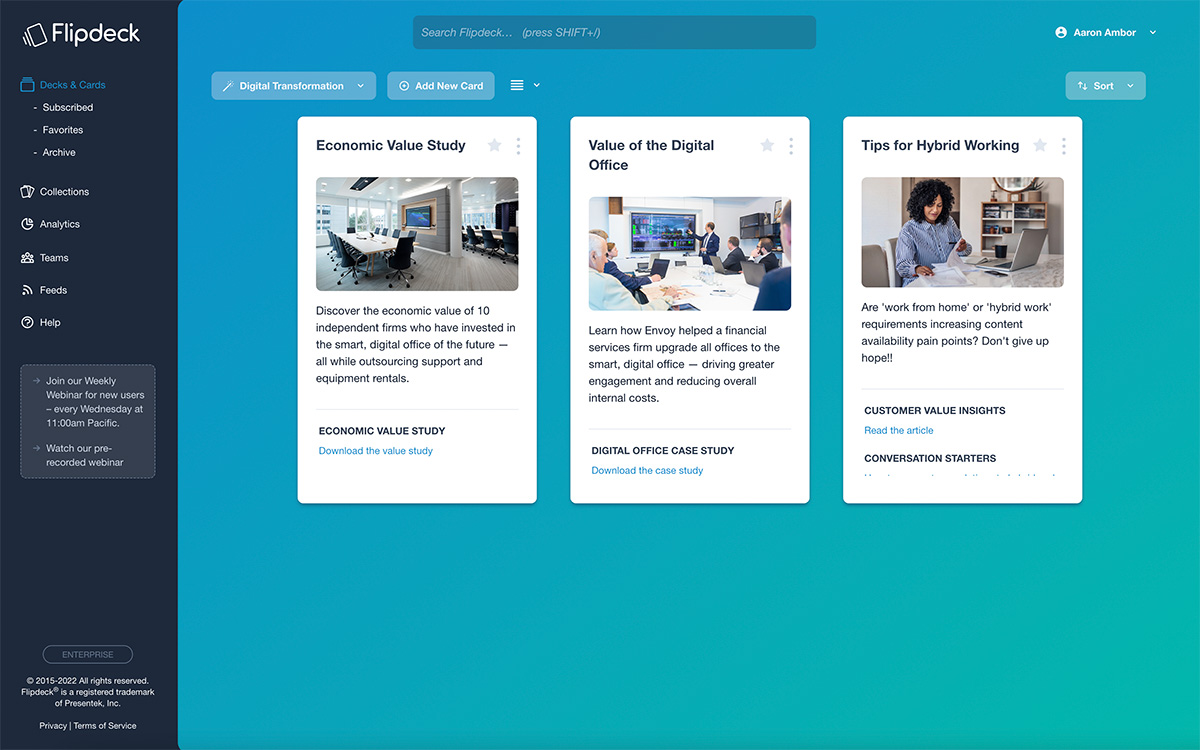 Coach Eric's 3 benefits of using Flipdeck:
1. Coach your people toward higher outcomes
If you have content to drive it, Flipdeck is a phenomenal tool.
In sales, we're always talking about the content — but we don't always talk about the context of the content, the cadence of the content, and where and when it should be put out.
If you're a leader trying to develop people at different skill sets, Flipdeck allows you to organize links to any type of content on Flipdeck cards. Then, you can use these cards to bring together development content for each one of your people.
Flipdeck helps you put a sales coach in every seller's pocket, because they can access Flipdeck right from their phone.
2. Eliminate "wasted sales motion"
How much wasted sales motion occurs when you spend too much time trying to find content? Instead, organize links to content on Flipdeck cards, so that when you're looking for something — BOOM — you can get right to where you need to be instantly.
3. Organize content so it's easy for your audience
Flipdeck also generates landing pages called Collections. Use this capability to build out a library of content, so your people can easily and quickly locate information that's pertinent to them.
Collections also help eliminate wasted motion for business and sales leaders — and customers too.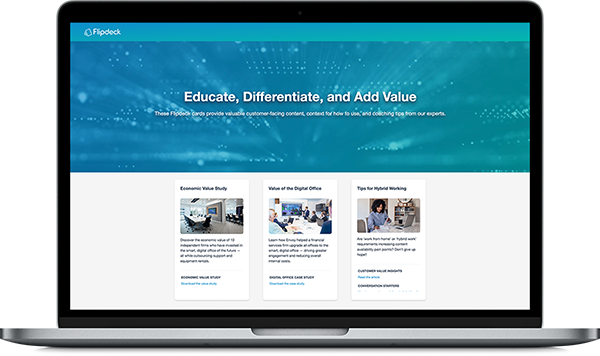 "Flipdeck is a must-have digital tool for storytellers. Storytelling is an integral part of the way that humans communicate. Digital storytelling uses digital technology to tell a story. As a Leader today you need to get your message across. Flipdeck is one of those 'must have' tools to have in your tool bag to execute well in Digital Storytelling today!" – Coach Eric Stavola
How about you? Give Flipdeck a try today and see for yourself.
Thank you, Eric Stavola, for being a Flipdeck innovator!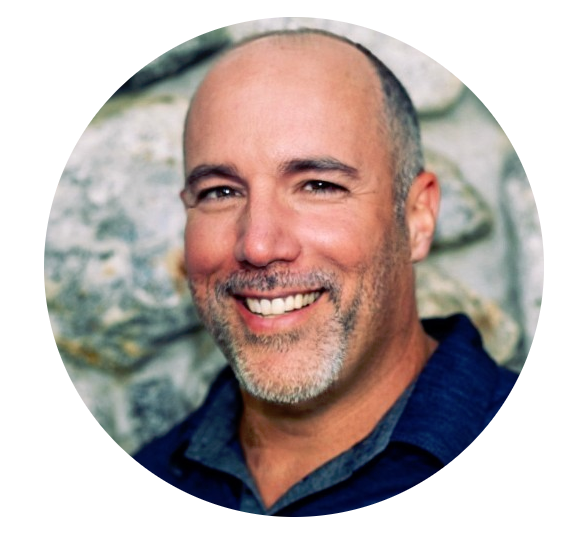 Learn more about Eric Stavola on ericstavola.com.
Follow Eric on LinkedIn and Instagram.
Create an account and let the results speak for themselves.
---
Don't have a Flipdeck account? Create an account and try Flipdeck free.
Learn more about Flipdeck Accounts & Pricing Options.
Have questions? We're happy to help! Email us at \u0069\u006e\u0066\u006f\u0040\u0066\u006c\u0069\u0070\u0064\u0065\u0063\u006b\u002e\u0063\u006f\u006d.