How can Flipdeck help me?
With Flipdeck®, you can organize and deliver your content in a simple, easy-to-consume digital format. Recipients love the clean, visual presentation, and you'll love being able to tell a compelling story with content that's relevant to your audience.
Flipdeck is the perfect solution for: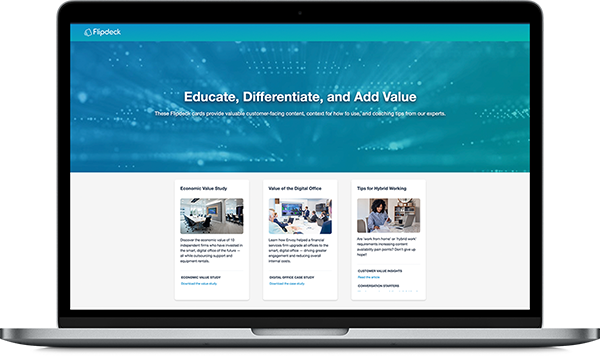 Grab Cards to share just the right content
Your audience wants information that's relevant to them. Give them what they want, fast, by sending them a curated Flipdeck. With visually consistent content at their fingertips, you can make it convenient for recipients to learn more, deep dive on any topic of interest, book a demo, get in touch with you, and more. Plus, a Flipdeck makes it easier than ever for you to control the narrative and for your content to travel around within an organization where there are multiple stakeholders or decision makers.
Wrap it all together in a simple digital story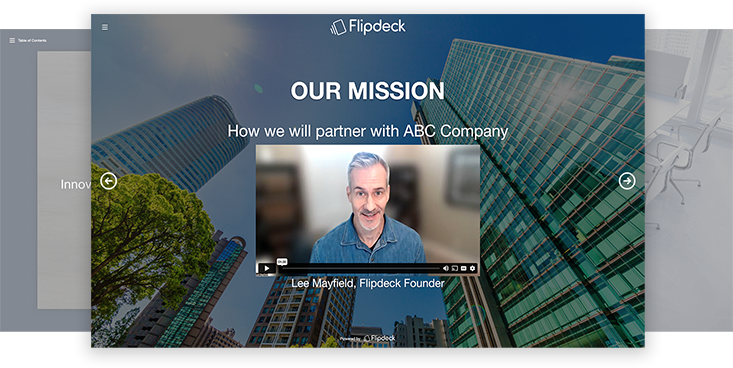 Providing the right content at the right time is important, and how you choose to present it can have a huge impact on recipient retention. Instead of dragging your customers through slide after slide, form an emotional connection with your audience with big-picture digital storytelling. Flipdeck Stories make it easy to introduce key context while communicating your message in narrative form. Want to lighten the load of information you need to present to your audience? Flipdeck's unique storytelling tool can help keep your audience engaged with pictures, video, infographics, and more.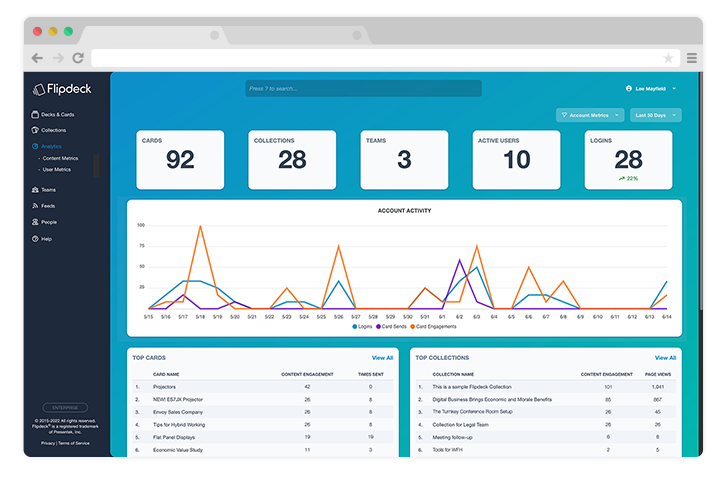 Know what's working with Analytics
With Flipdeck Analytics, you can make sure your team is spending its time and resources sharing content that actually works.
See which Flipdecks are being shared
Determine which content sees the most engagement
See the teams and users that are most active
When you know what's working — and what isn't — you can make more effective strategy decisions going forward.