How is Flipdeck different than what you are doing already?
Why Flipdeck?
If you sell direct or through independent partners, you need an easy-to-use sales enablement process to push the latest and greatest content to your sales channels. Flipdeck provides this with a near zero learning curve and high user acceptance.
Easy Onboarding. Cards and decks are a familiar concept that is easy to understand and navigate (think trading cards).
Flipdeck's content management makes your salesperson's job easier, and they will look more professional in the eyes of the customer.
Flipdeck is easy to use, start up is fast, and the cost is low.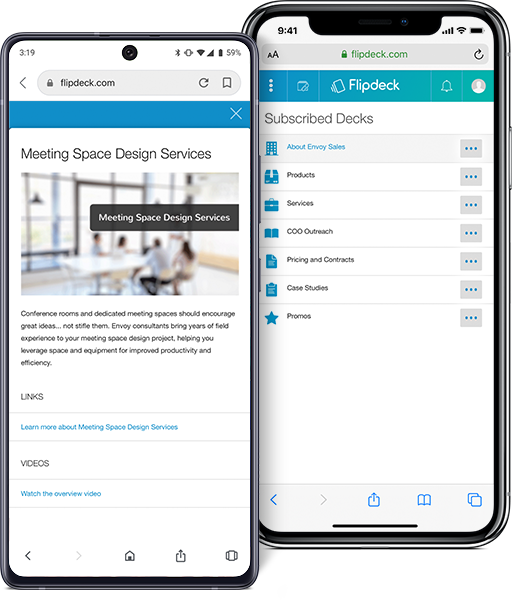 What's a Flipdeck card?
Any information you like can be put on a card — complete with an image, text, and links to web pages, documents, or videos. For example: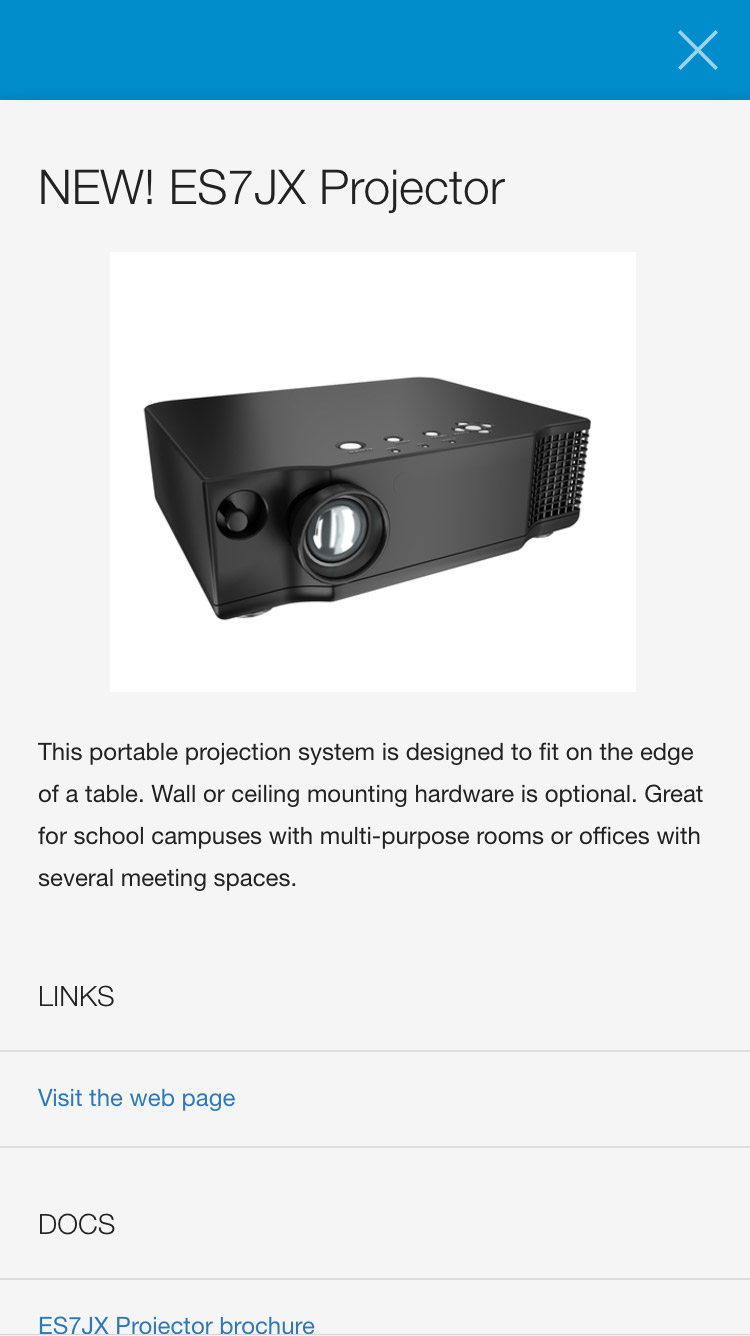 Product info
Promote your latest products with ease.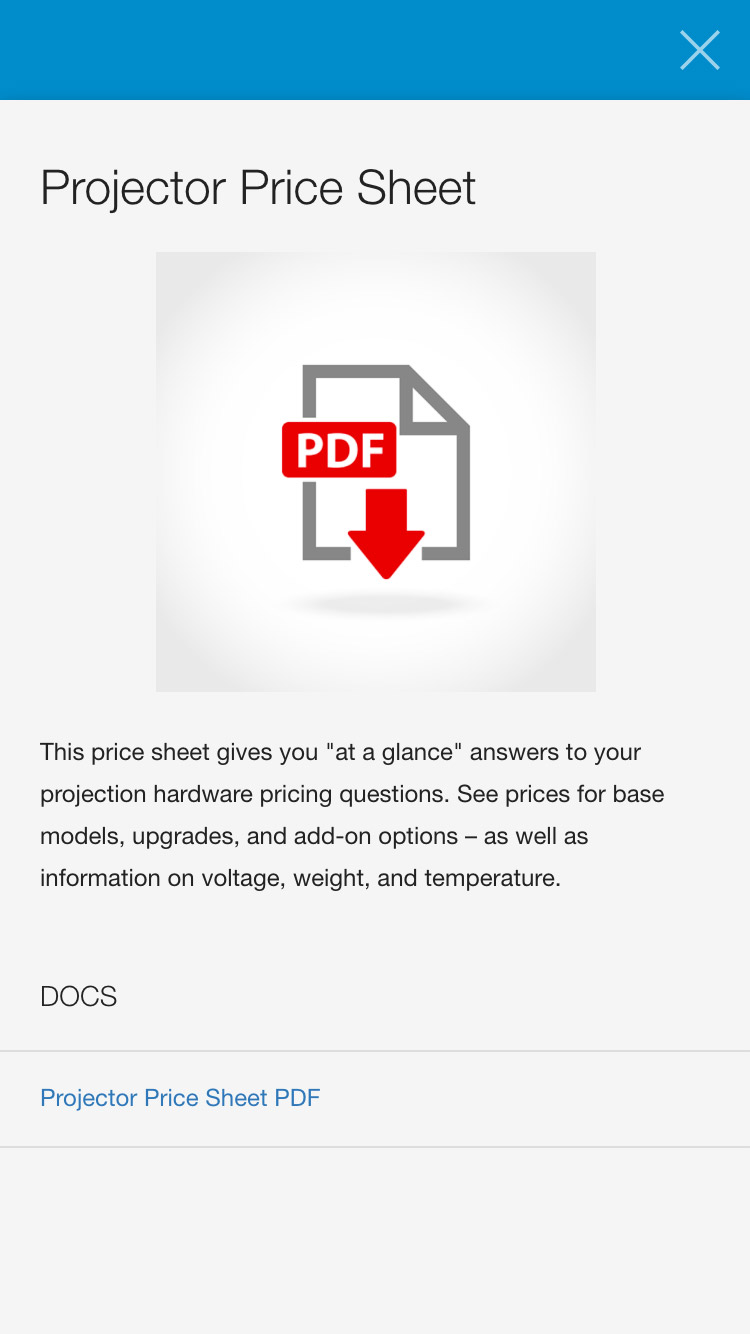 Price sheet
Impress potential customers with a quick response to their pricing questions.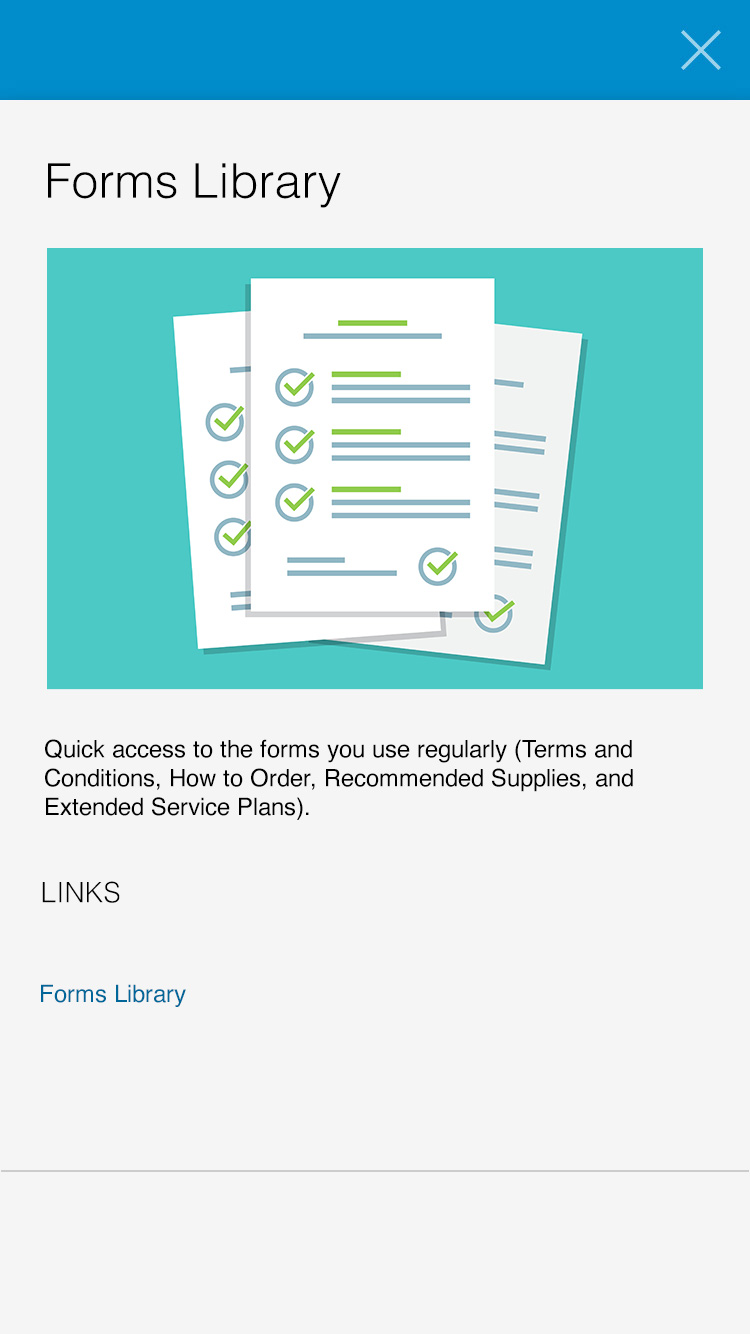 Forms Library
Quick access to the forms you use regularly (Terms and Conditions, How to Order, Recommended Supplies, and Extended Service Plans).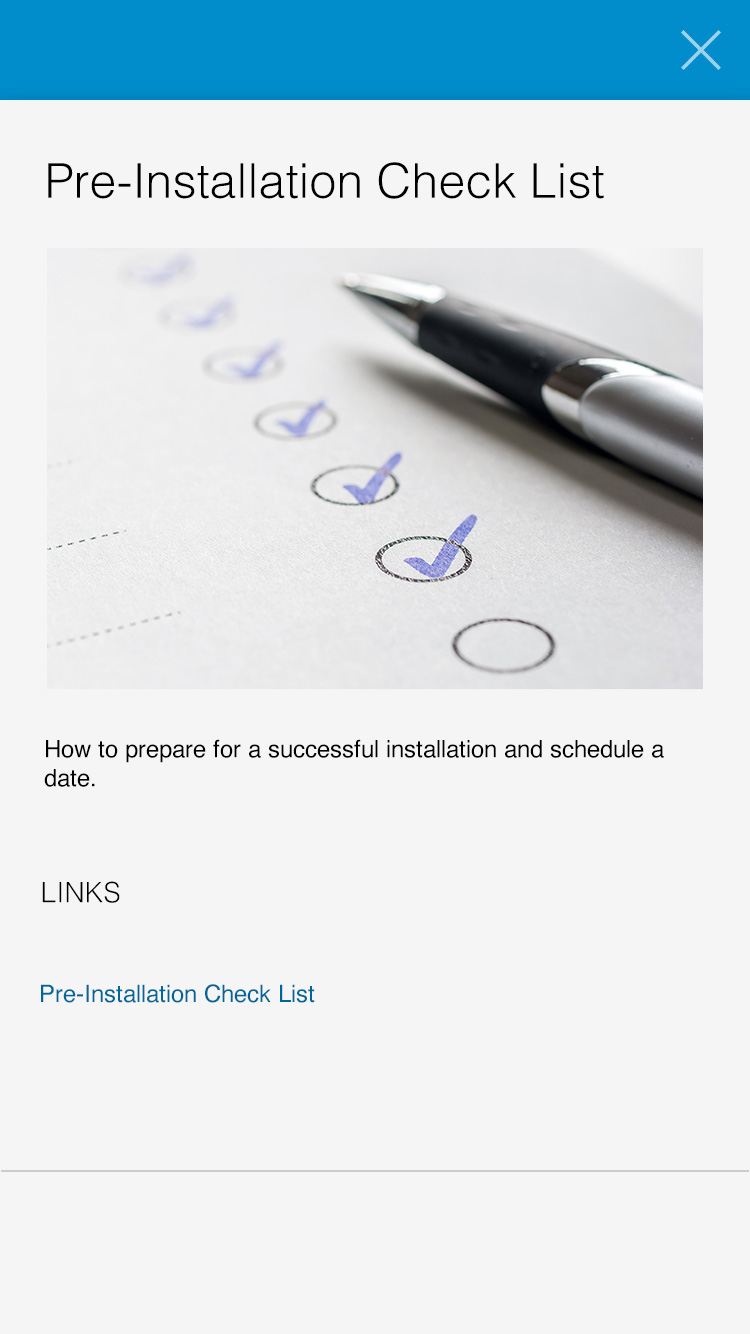 Pre-Installation
Check List
How to prepare for a successful installation and schedule a date.
Installation Survey
We want you to be pleased with your purchase. Please tell us how your installation went by taking a short (2 minute) survey.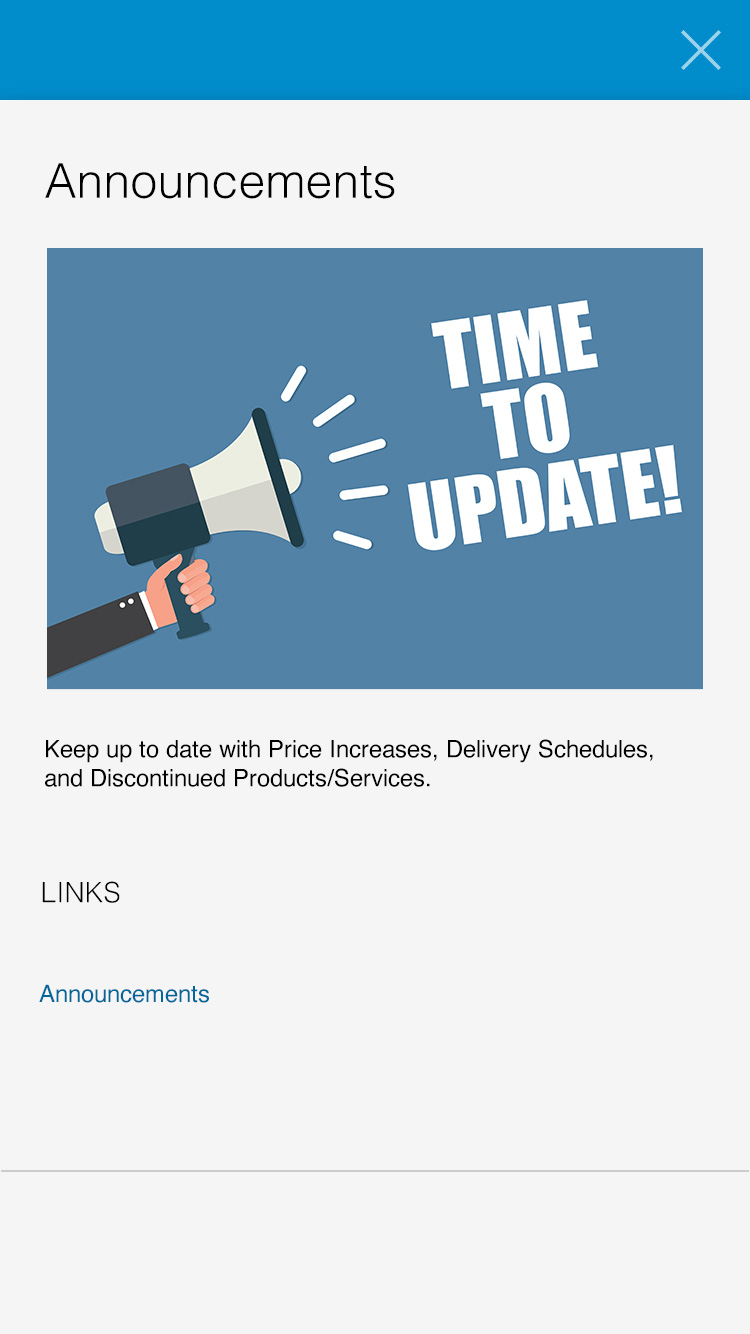 Announcements
Keep up to date with Price Increases, Delivery Schedules, and Discontinued Products/Services.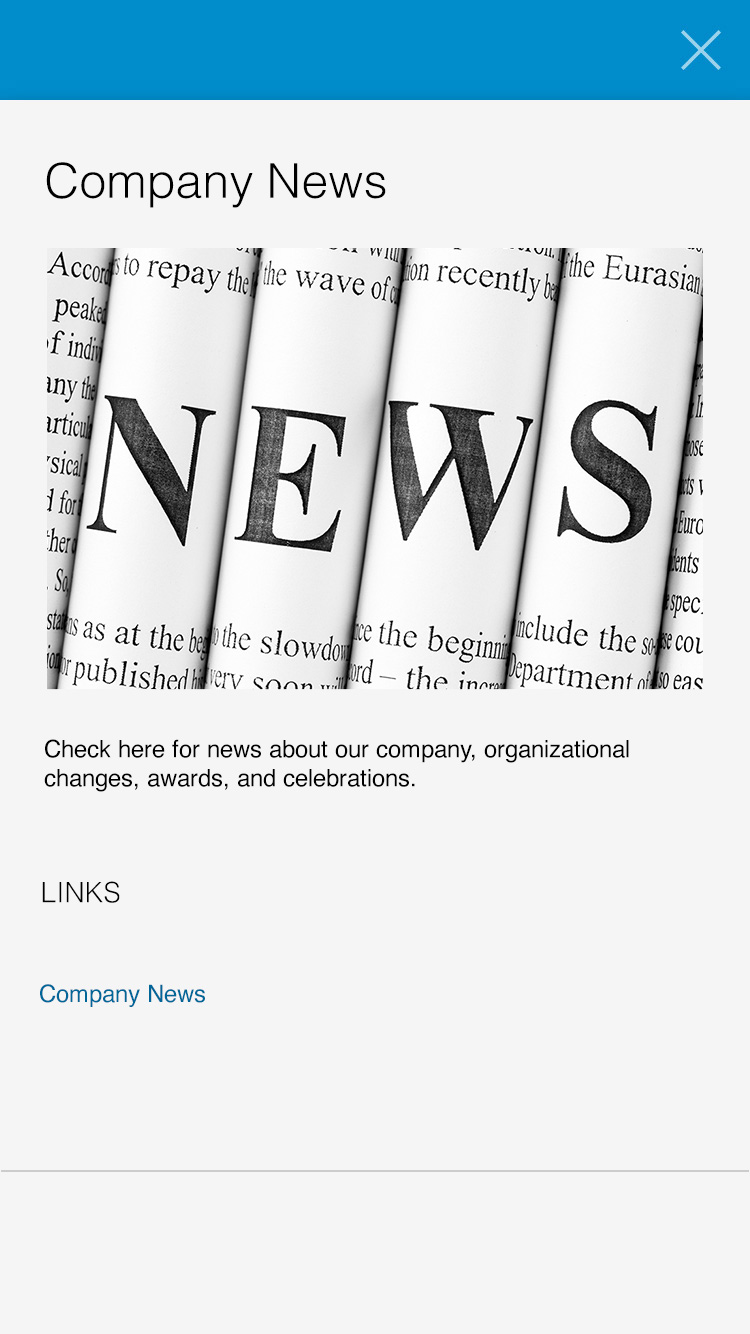 Company News
Check here for news about our company, organizational changes, awards, and celebrations.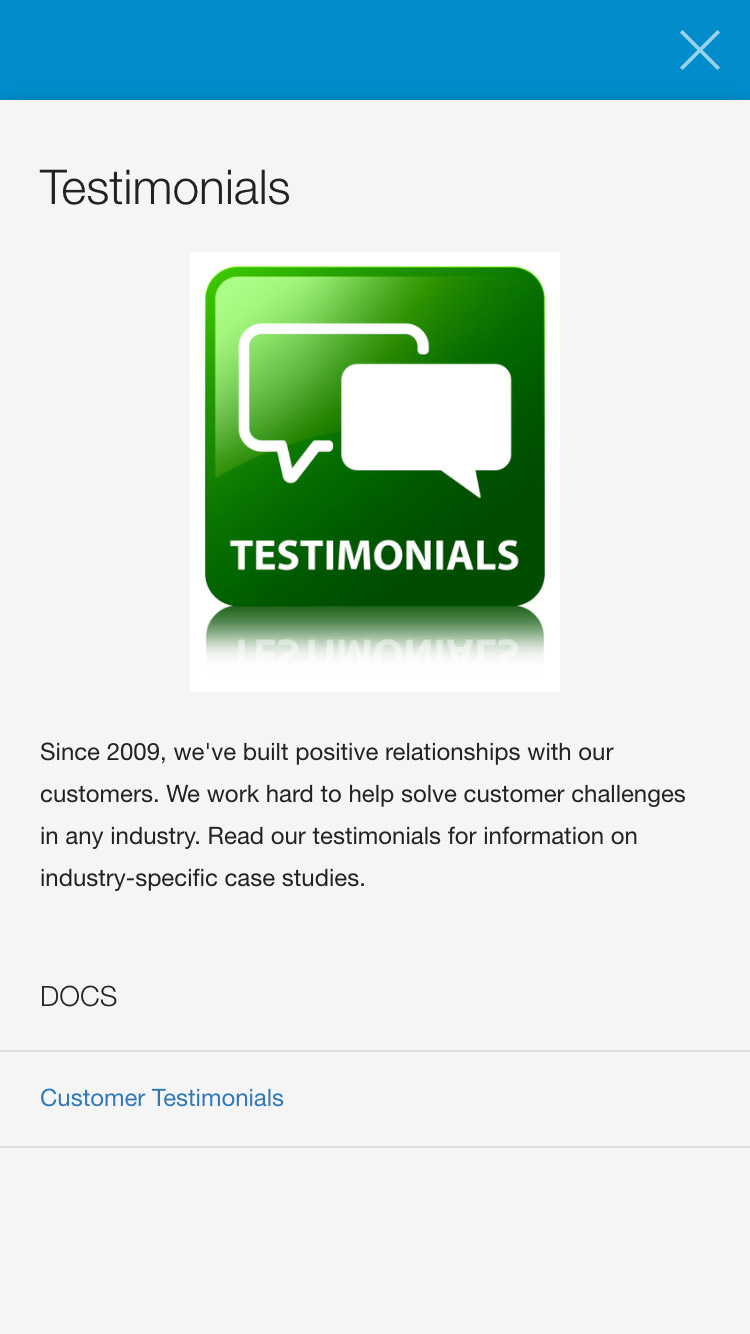 Testimonials
Share your past successes with testimonials from satisfied customers.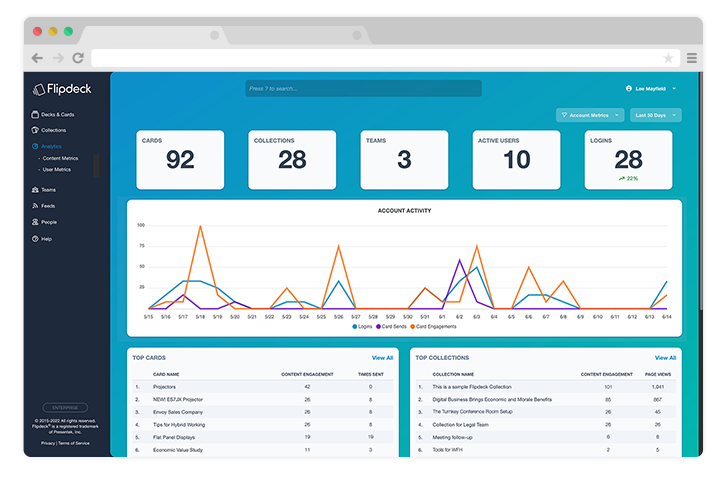 Flipdeck Analytics for Channel Sales Teams
Flipdeck Analytics will show you what content is being used by Channel Salespersons, so you'll know how each Channel Sales Team is performing. You'll have metrics on what customers clicked on, when they clicked, and how many times they accessed your content.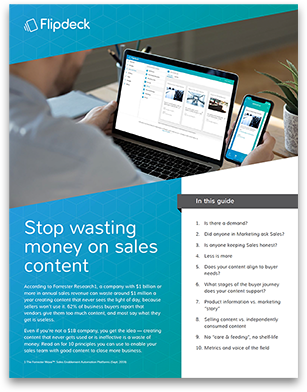 According to Forrester Research1, 62% of business buyers report that vendors give them too much content, and most say what they get is useless. Creating content that never gets used or is ineffective is a waste of money. Download the Free Guide for 10 principles you can use to enable your sales team with good content to close more business. You can preview the guide to read a little more.
1 The Forrester Wave™: Sales Enablement Automation Platforms (Sept. 2018)