How is Flipdeck different?
Meet the challenges and capitalize on the benefits of Sales Channels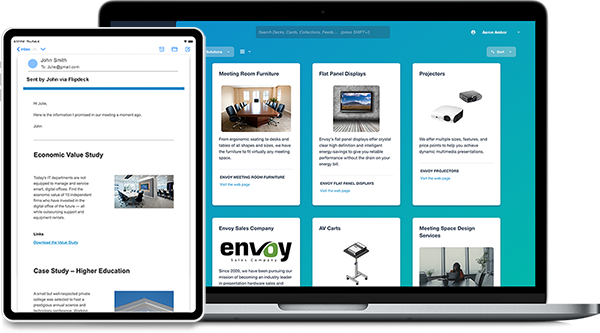 Work with your channel sales dealers to establish trust
Dealers, partners, and independent sales reps know the territory and what attracts new customers. Channel sales partners can help you establish a brand presence sooner and at a lower cost than cold calling with a direct salesforce.
Channel partners often have an existing level of trust with customers due to their long-time presence in the area. The fact that they are selling your product or service helps establish trust between your brand and the customer. "Piggy back" on this by making their job easy with good products/services and the tools they need to close orders — and reinforce why you are the right partners for each other.
Provide your channel sales partners with all of the content they need to send to their established customer by packaging it in Flipdeck. You don't want your sales teams and partners to waste time searching for current information. You want to be intentional with how you package your content and keep information updated — so your channel sales dealers and reps will always know they're using the latest and greatest.
Flipdeck provides a solution to reduce or eliminate repetitive requests for information from channel partners who can't find what you sent them previously. With Flipdeck, your channel sales dealers will receive notifications for updated content — making it easy to distribute announcements, price lists, data sheets, changes, and updates to your sales teams. When you're prepared, your channel sales dealers, partners, and reps can immediately get to work sharing your product or service with their established contacts.
Encourage and empower your partners to perform
Unfortunately, you don't have much control over channel sales teams, their selling process, or their sales strategy. You truly have to sell them on your products and services so they will market and sell them to the customer. Channel salespersons get paid on what they sell. If your products/services are subpar or if your content is a pain to use, they'll spend their time on someone else's offerings.
Take the time to listen to your channel sales teams, partners, and reps. They can give you insight on whether your product or service meets the needs of customers in their target market — so you can determine a channel sales strategy that works.
So how do you make the most of a channel sales model? Use Flipdeck to make your products and services easy for them to sell. Create a digital channel sales playbook in Flipdeck with cards and decks specifically packaged for your channel sales partners. This way, they have everything they need, right when the customer asks for it — no need to hunt for it or create it from scratch.
Need some help getting started? We've created a free digital playbook planning template to help you create a user-friendly, highly visual channel sales playbook.
Whether direct or channel, salespersons are often drowning in an ocean of sales and marketing content and tools sent by the companies they represent. Some of it is helpful. Some they will never use because it isn't any good. Some they just can't find when they need it — so they ask you to send what you've already sent out again... and again... and again.
Free up salesperson time to focus on the actual selling — not get stuck on the prep. Channel sales reps can simply select which cards they want to send or pull together Flipdeck cards into an online collection. Use the selected content to create a custom URL that your channel partner can send via social media, email, text, and more.
Share your knowledge and simplify your sales process
Members of a channel sales team are unlikely to ever be as knowledgeable about your products/services as you are. The same is true of customers. Is your sales content aimed at them and their level of understanding? Or are you writing to yourself or your peers in the company? This is admittedly a hard question. Is your content full of jargon and buzz words and so complicated that a potential customer doesn't get it? If so, channel partners probably won't understand it either.
Look over your content and make sure that it's something that's easy to understand, not only for the customer but for your channel partner as well. You can also create decks and cards for training and coaching. Provide these resources so channel sales teams can go into sales confidently and as prepared as possible. When your dealers and reps have all the information organized for them, your channel sales strategy has a better chance at succeeding.
Partnering with a channel sales team (dealers, partners, and reps) is a good sales strategy for many companies. The "good parts" are attractive, and Flipdeck's user-friendly tools can help meet the challenges that arise.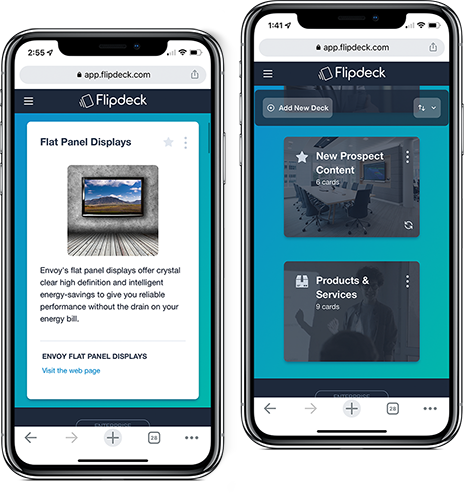 What's a Flipdeck card?
Any information you like can be put on a card — complete with an image, text, and links to web pages, documents, or videos. For example: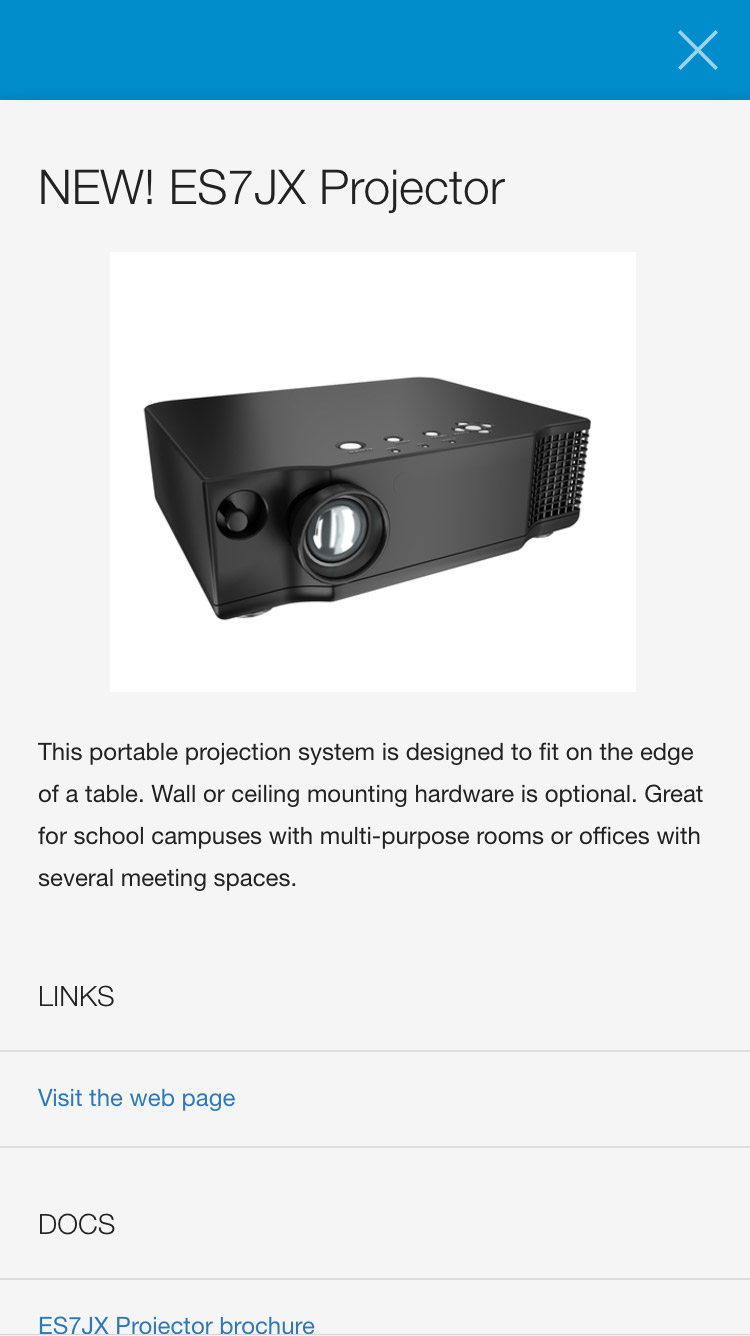 Product info
Promote your latest products with ease.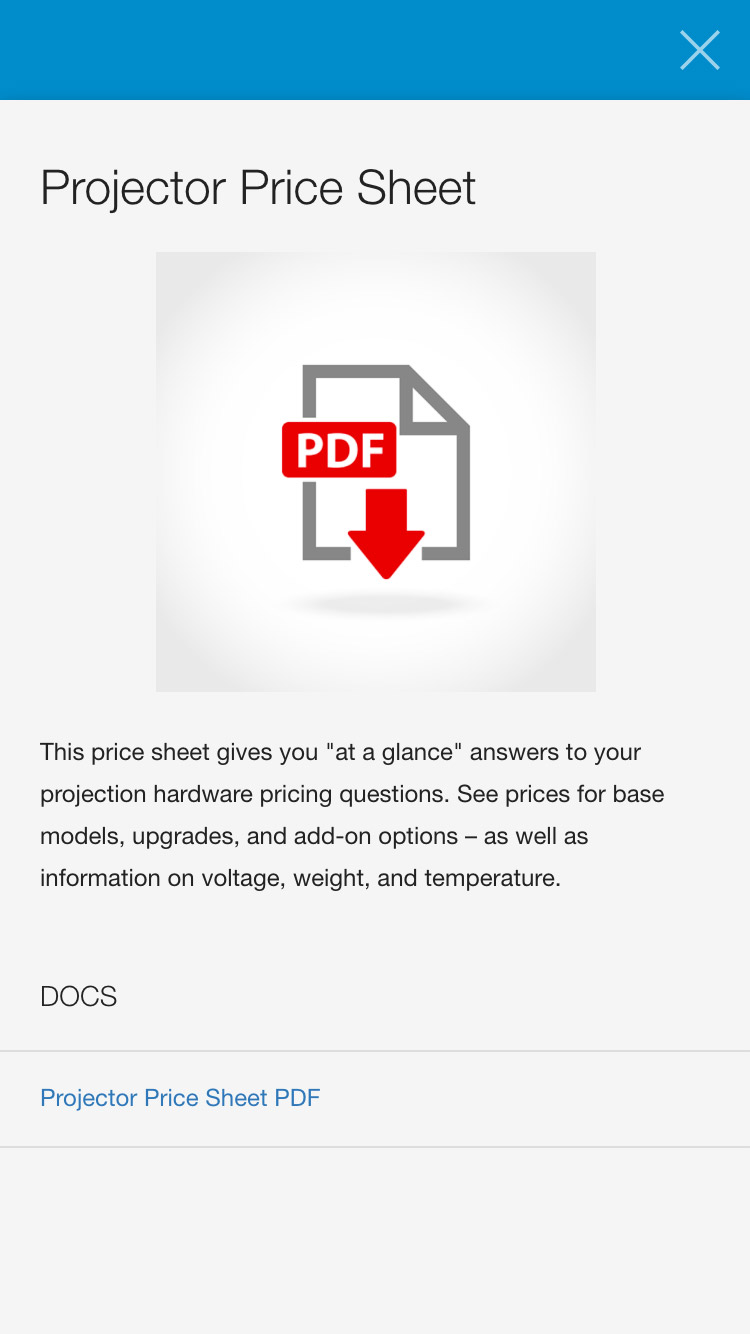 Price sheet
Impress potential customers with a quick response to their pricing questions.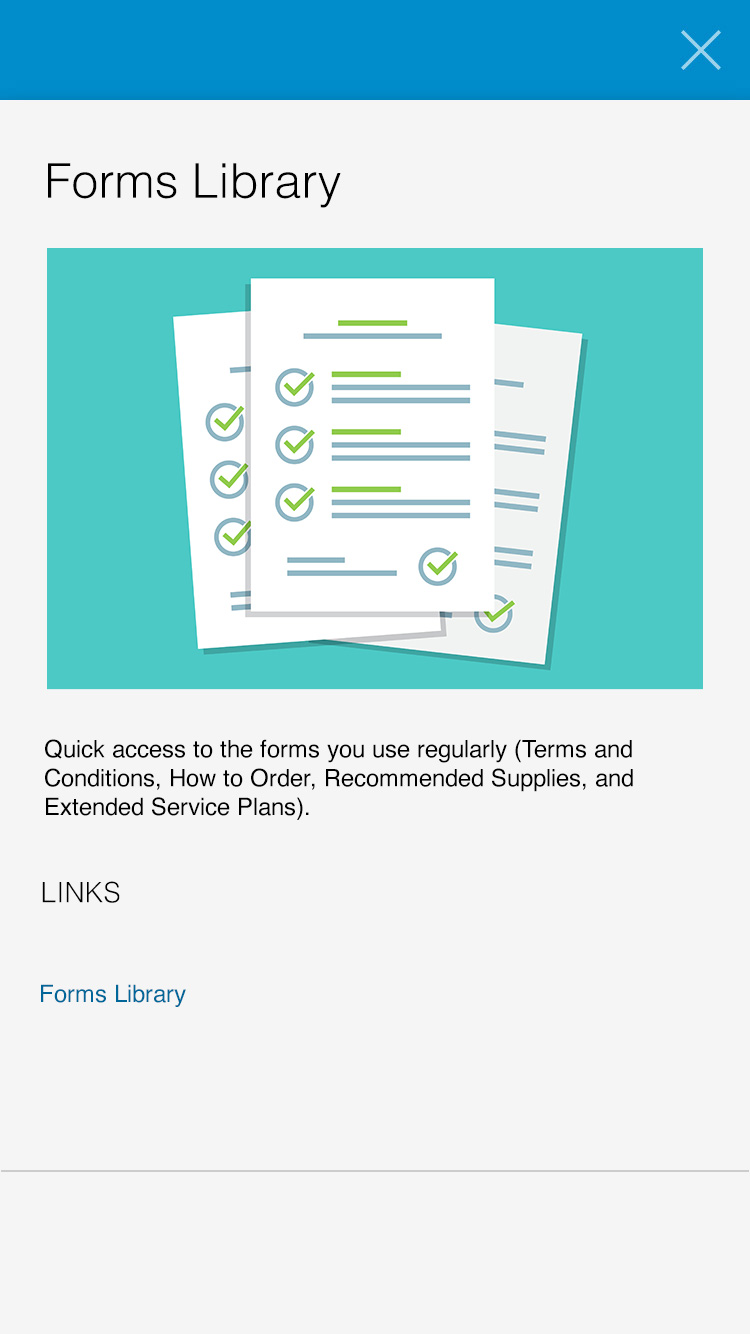 Forms Library
Quick access to the forms you use regularly (Terms and Conditions, How to Order, Recommended Supplies, and Extended Service Plans).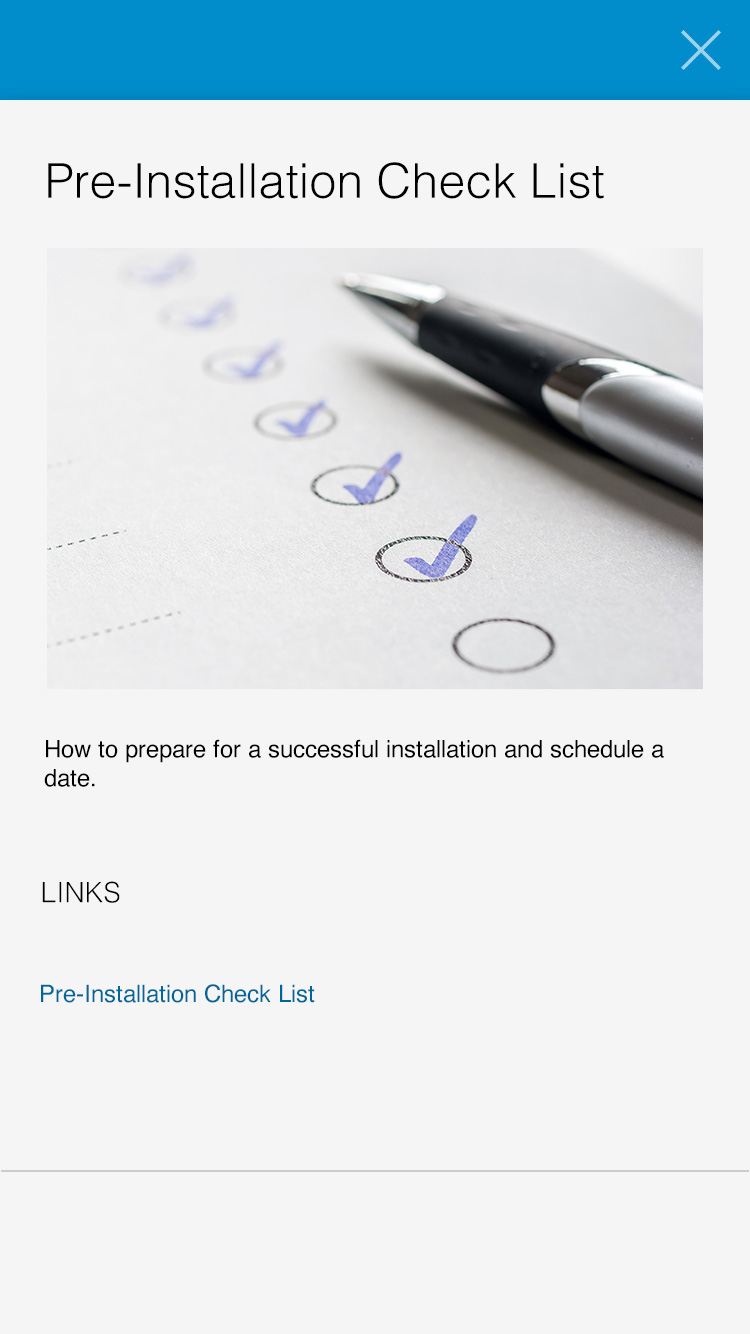 Pre-Installation
Check List
How to prepare for a successful installation and schedule a date.
Installation Survey
We want you to be pleased with your purchase. Please tell us how your installation went by taking a short (2 minute) survey.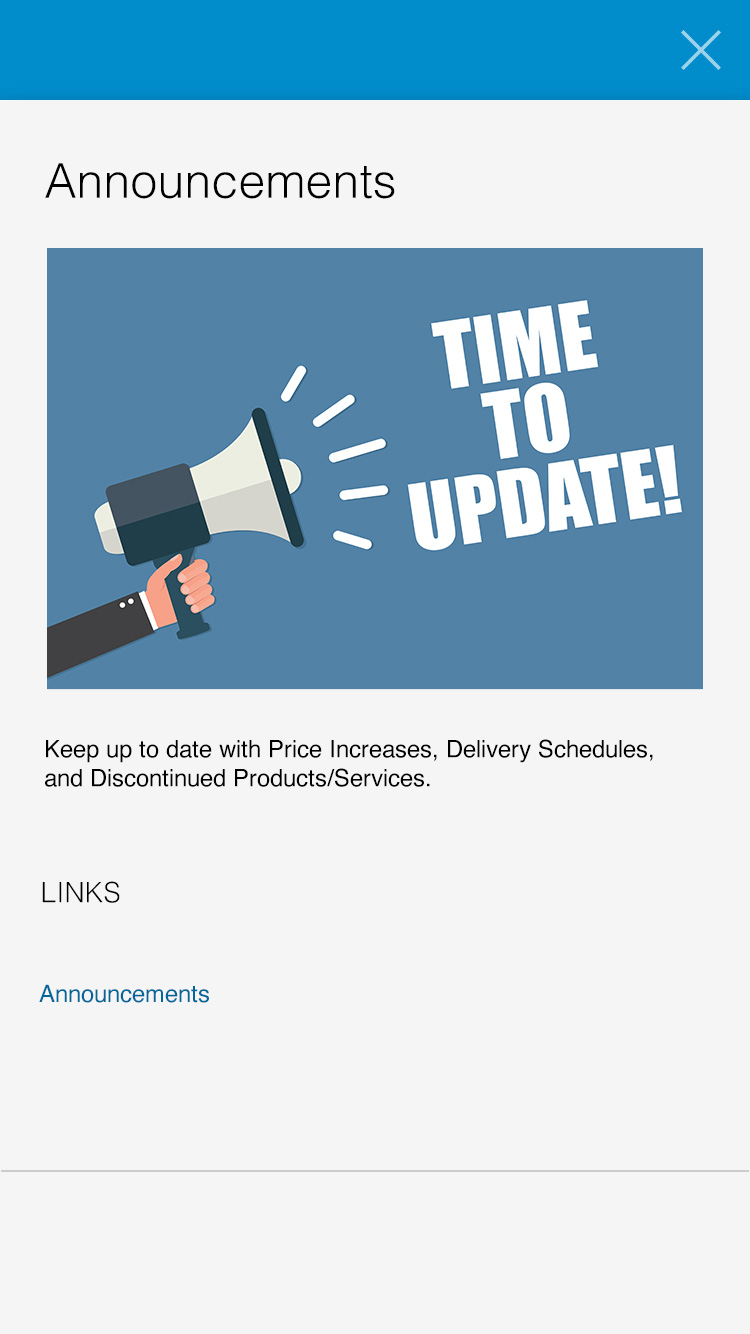 Announcements
Keep up to date with Price Increases, Delivery Schedules, and Discontinued Products/Services.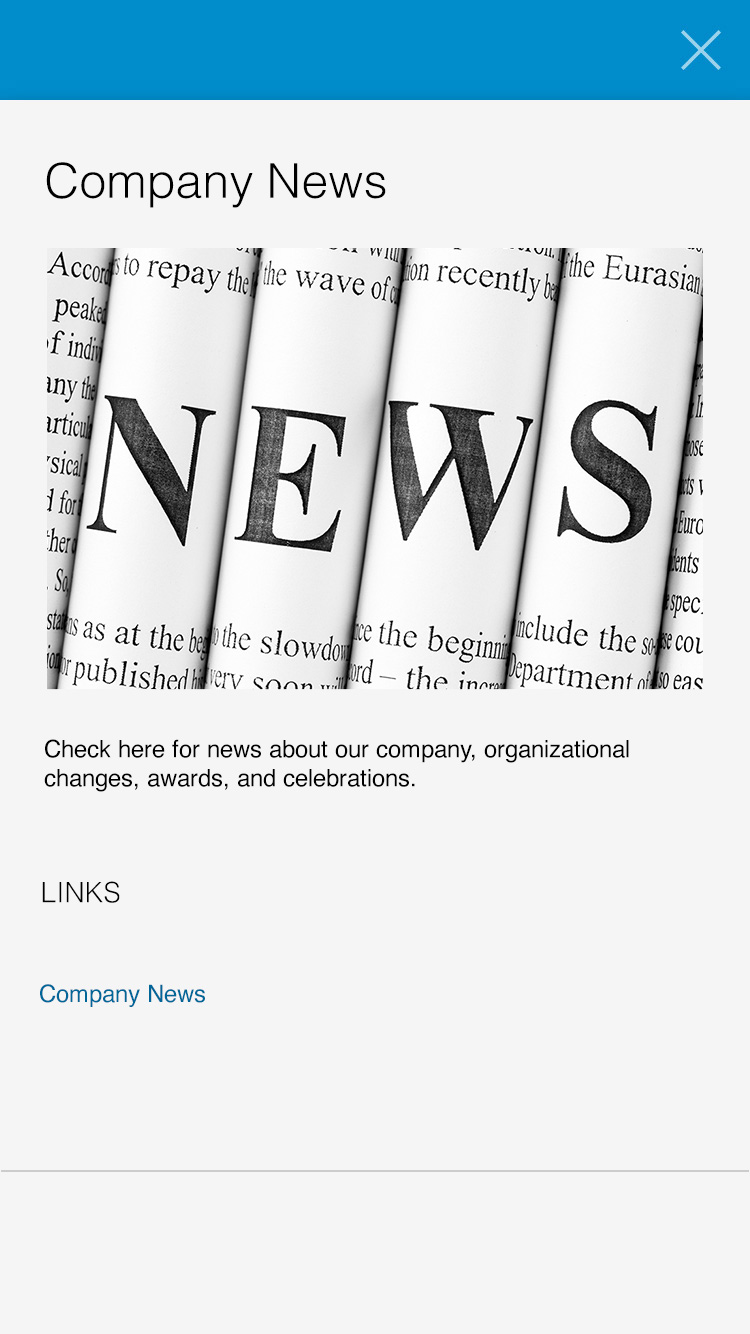 Company News
Check here for news about our company, organizational changes, awards, and celebrations.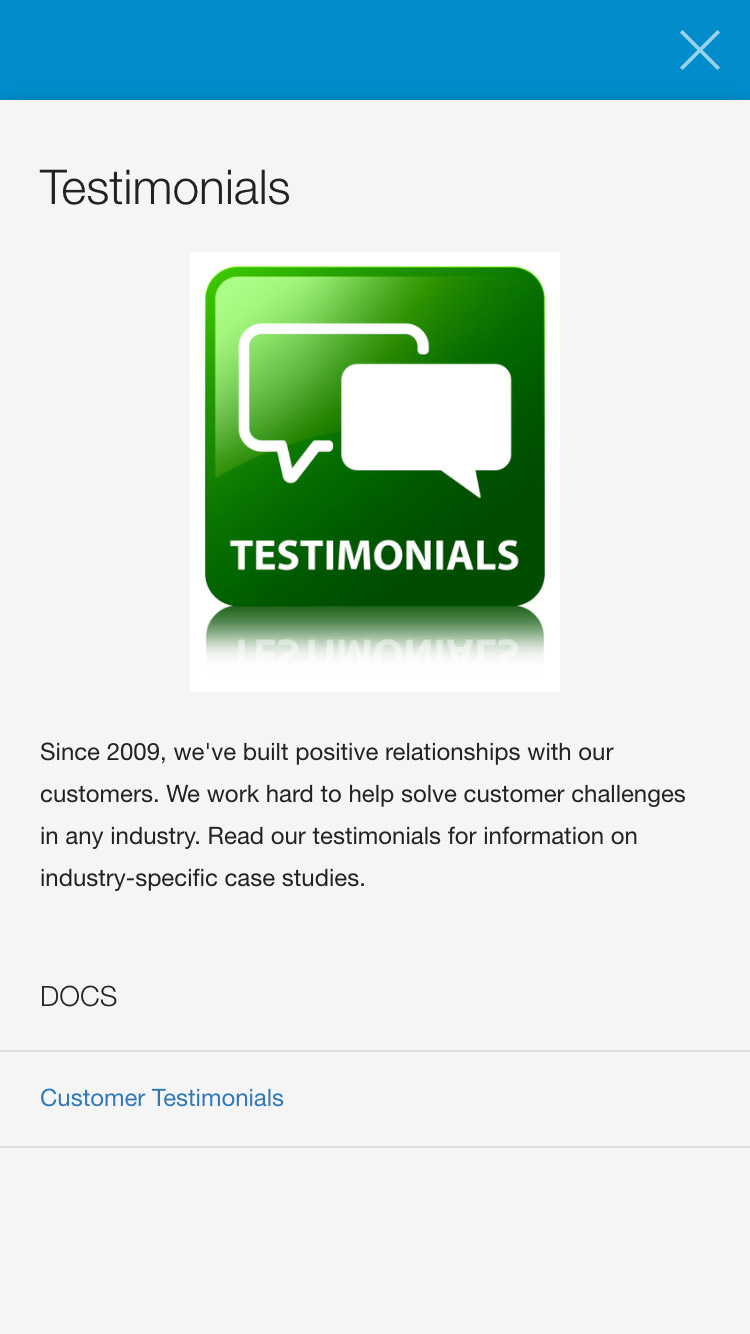 Testimonials
Share your past successes with testimonials from satisfied customers.
Measure your channel sales programs with Flipdeck Analytics
The measurement of sales performance by channels is crucial to helping you and your partners identify the right performance patterns. Flipdeck can help you fine-tune your channel sales strategy with helpful metrics.
Flipdeck Analytics will show you what content is being used by channel partners, so you'll know how each channel sales team is performing. You'll have metrics on what content users and recipients clicked on, which recipients are responding to emails, how many times your Card Collections are viewed, and more.
You could use these metrics to:
Provide a source of knowledge to find out more about your most strategic channel partners, and learn from their tactics
See top performing cards and stop wasting money on printed materials that are not being used
Understand sales team performance — so you can assess who might need more assistance or training and who should be congratulated as your top digital sellers