Flipdeck® Has Been Recognized as a Top Sales Enablement Tool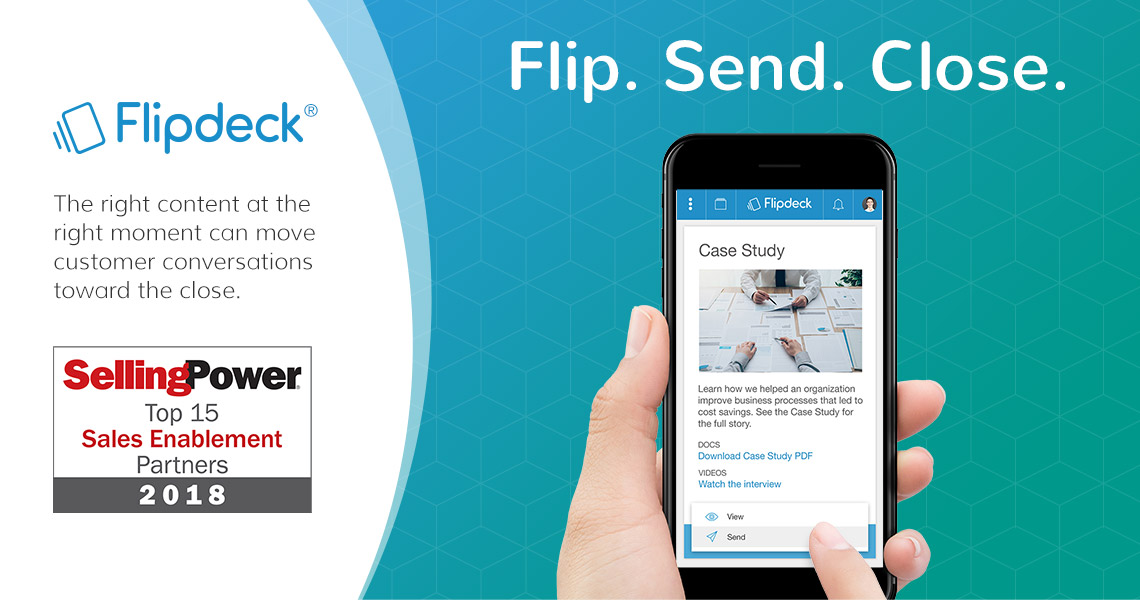 Sales teams know that the right content — at the right moment — can be vital in moving customer conversations toward the close. That's why Flipdeck was included in the December edition of Selling Power magazine — as one of their Top 15 Sales Enablement Partners of 2018!
Today's customers expect a quick response. A Flipdeck account helps sales teams share key information in a timely manner and promotes message consistency. With Flipdeck, your most effective information is in the hands of your sales people and ready to share with customers.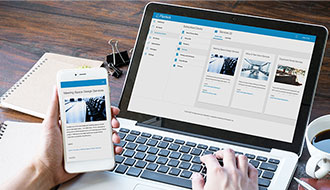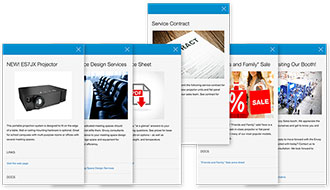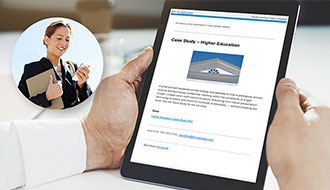 Create an account and let the results speak for themselves.
---
Don't have a Flipdeck account? Create an account and try Flipdeck free.
Learn more about Flipdeck Accounts & Pricing Options.
Have questions? We're happy to help! Email us at \u0069\u006e\u0066\u006f\u0040\u0066\u006c\u0069\u0070\u0064\u0065\u0063\u006b\u002e\u0063\u006f\u006d.