How is Flipdeck different than what you are doing already?
Why Flipdeck?
Cards and decks are a familiar concept that is easy to understand and navigate (think trading cards).
Brings organization into unorganized processes.
Easy to use, fast start up, and low cost.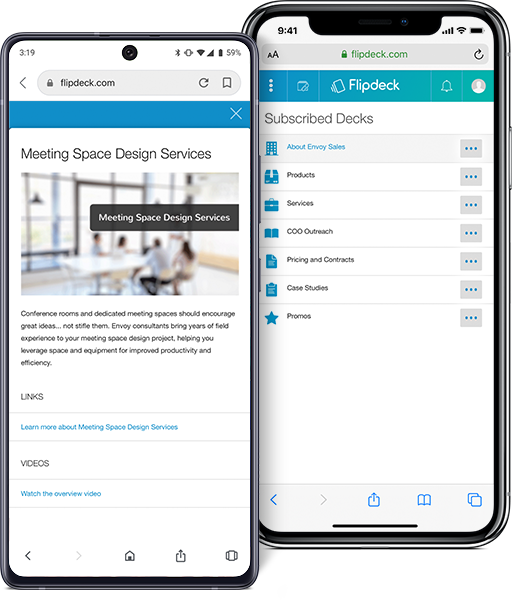 What's a Flipdeck card?
Any information you like can be put on a card — complete with an image, text, and links to web pages, documents, or videos. For example: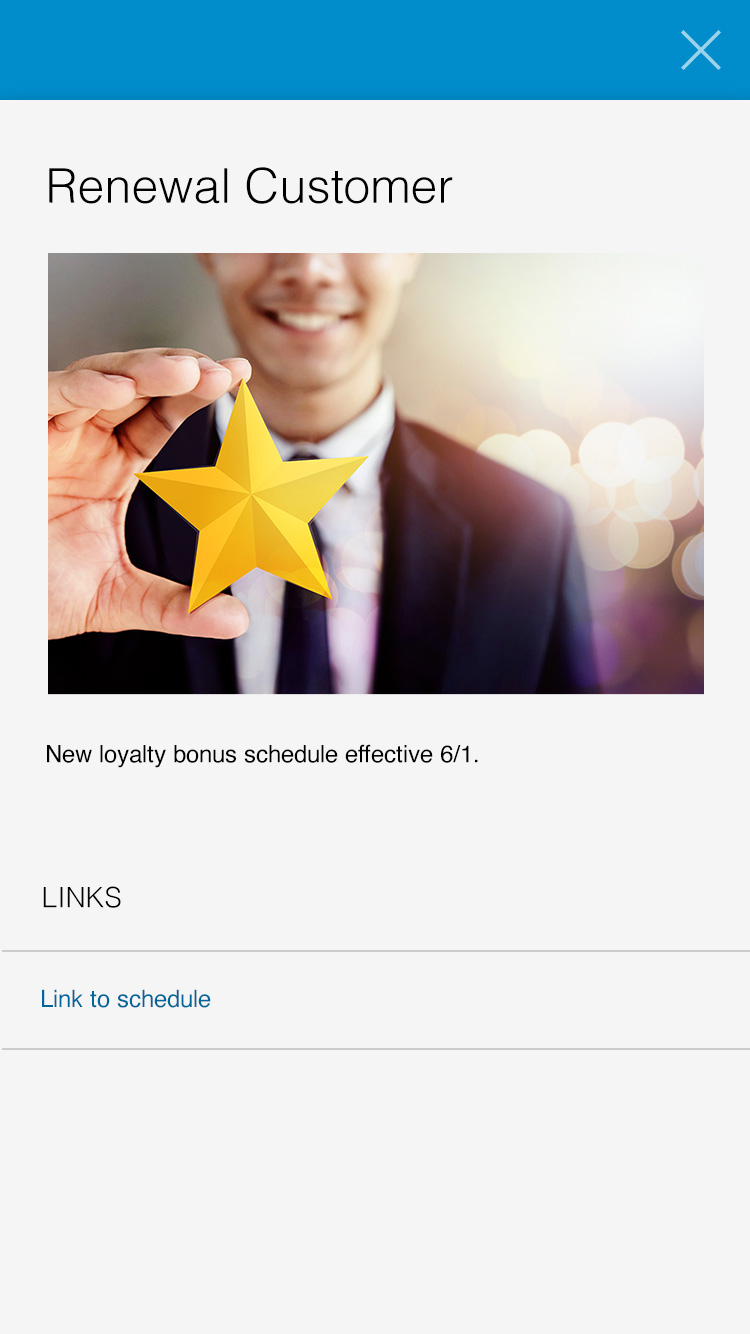 Renewal Customer Card
New loyalty bonus schedule. Effective 6/1.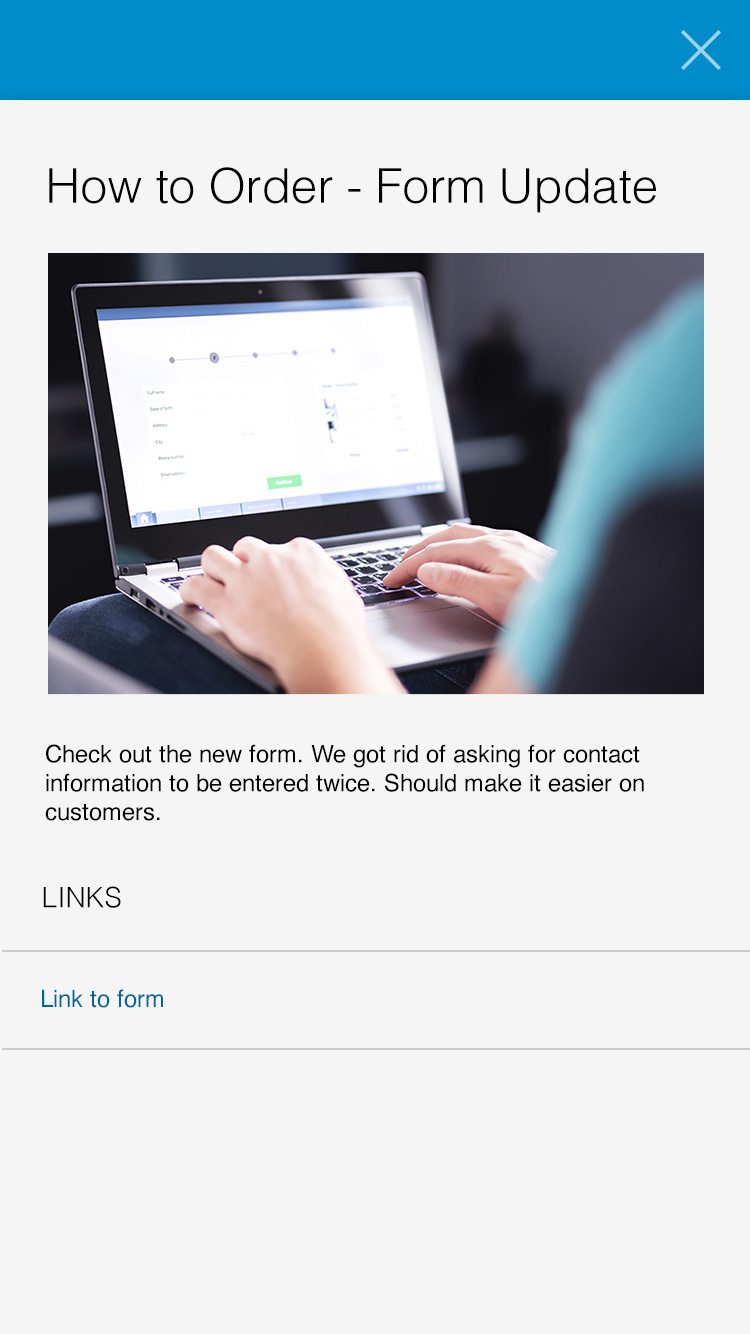 How to Order – Form Update
Check out the new form. We got rid of asking for contact information to be entered twice. Should make it easier on customers.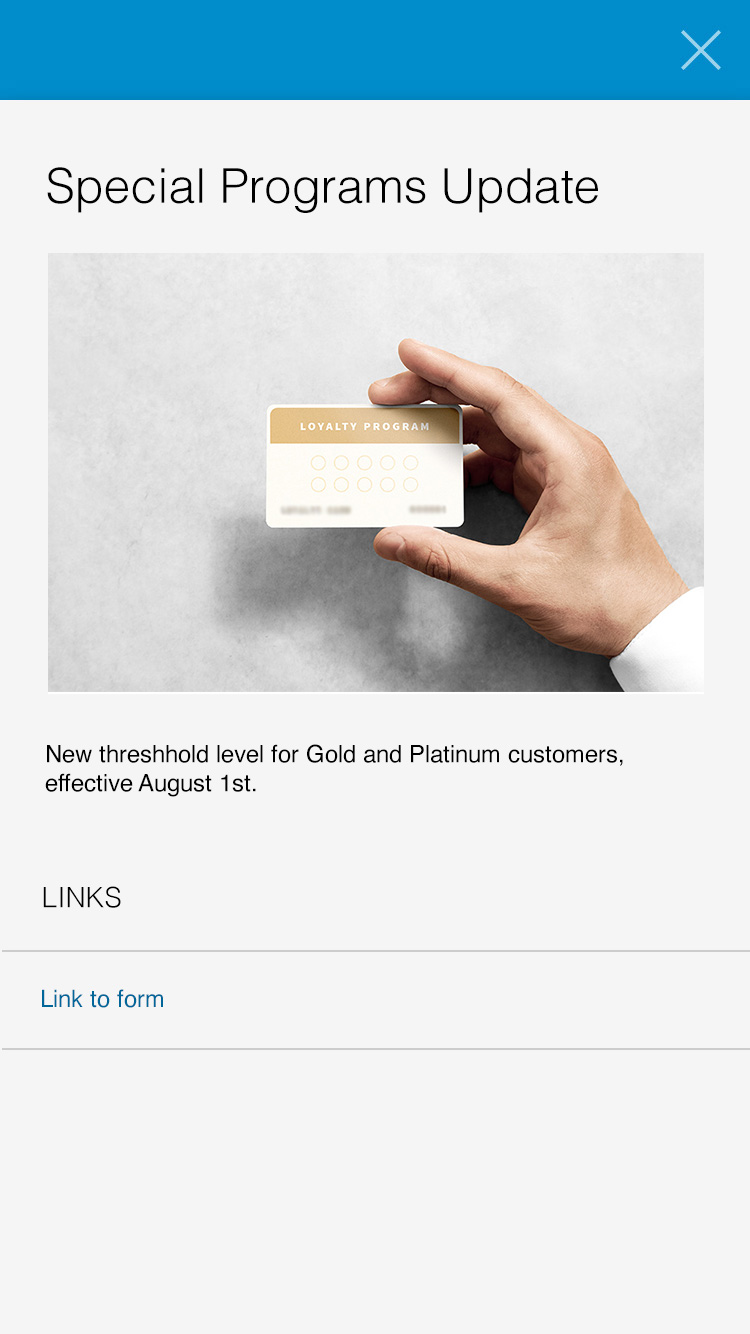 Special Programs Update
New threshold level for Gold and Platinum customers, effective August 1.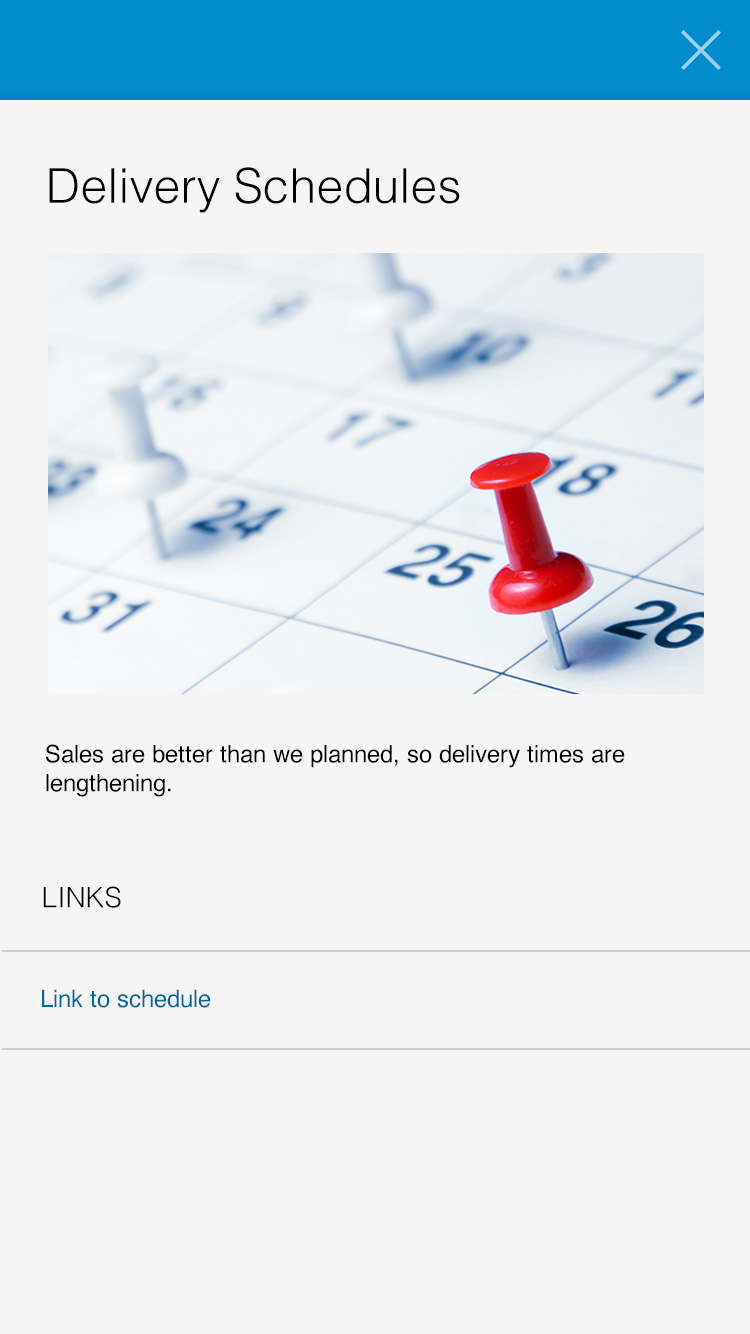 Delivery Schedules
Sales are better than we planned, so delivery times are lengthening.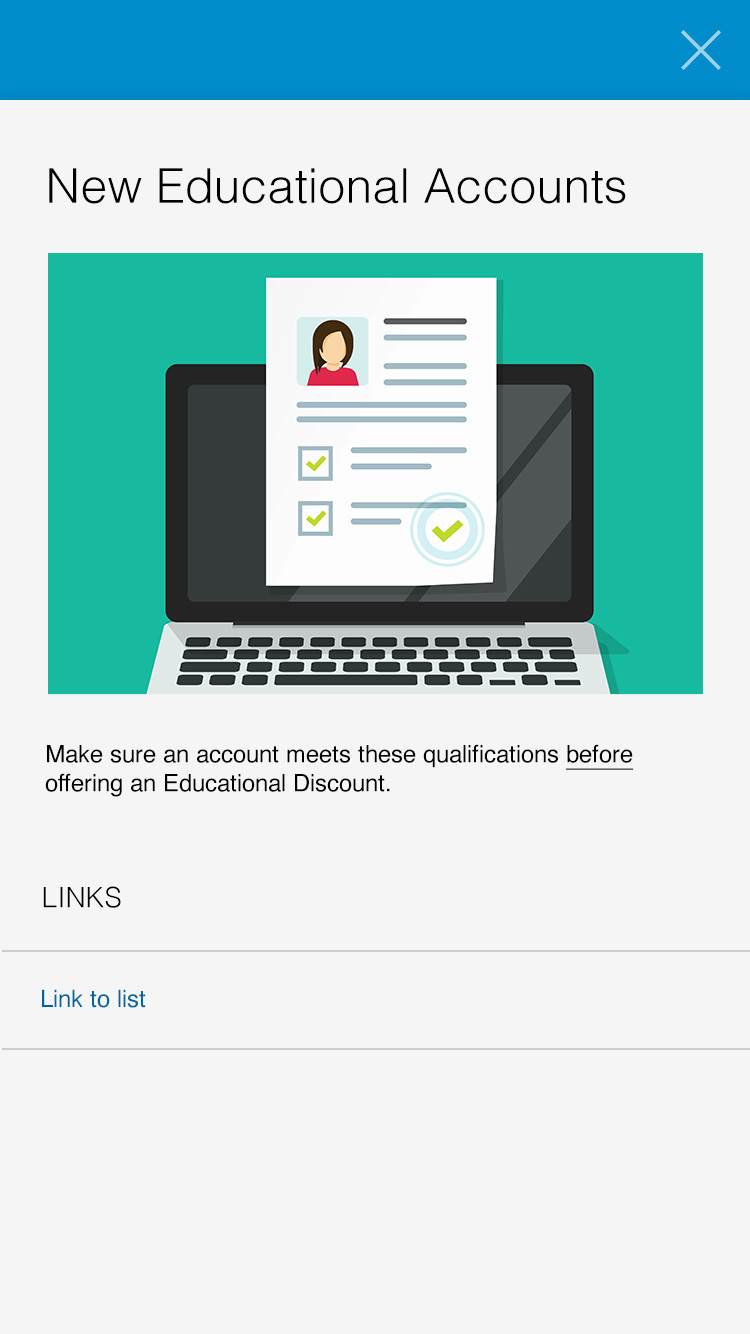 New Educational Accounts
Make sure an account meets these qualifications before offering an Educational Discount.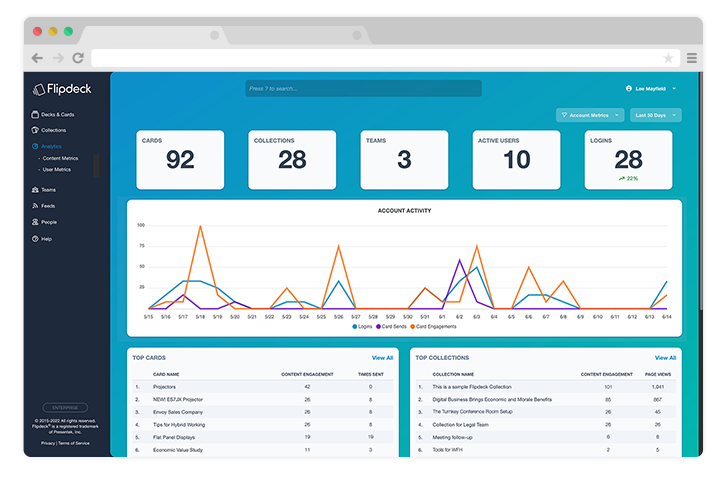 Flipdeck Analytics for Inside Sales
Flipdeck analytics will show you what content was shared with whom.
You'll have metrics on what readers clicked on, when they clicked, and how many times they accessed your content.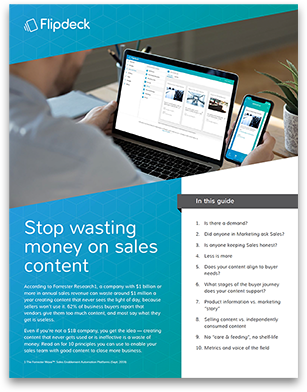 According to Forrester Research1, 62% of business buyers report that vendors give them too much content, and most say what they get is useless. Creating content that never gets used or is ineffective is a waste of money. Download the Free Guide for 10 principles you can use to enable your sales team with good content to close more business. You can preview the guide to read a little more.
1 The Forrester Wave™: Sales Enablement Automation Platforms (Sept. 2018)