How is Flipdeck different?
Use Flipdeck to Successfully Overcome Inside Sales Content Challenges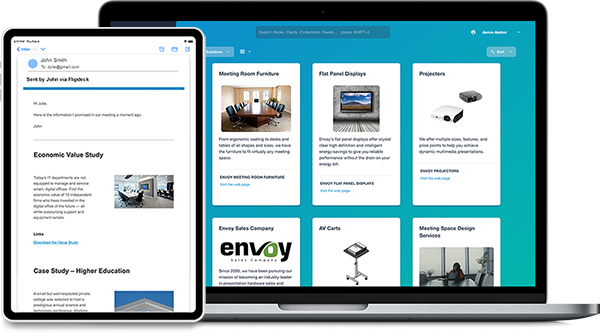 Do any of these common challenges sound familiar?
Our team is dealing with sales play inconsistencies and ineffective workarounds.
Inside sales reps are struggling to find the right content to do their jobs well, the sales cycle is stalling, and morale is suffering.
We need help making sure all sales professionals are on the same page with training, education, and skill development.
Maintain Consistency with Virtual Selling
What happens when your team isn't on the same page? Not only are customers not given a consistent experience, but sales reps can waste a lot of time "going it alone" when trying to locate and sort through digital content.
Because inside sales teams already have experience connecting with customers via phone calls and email, they have a head start on adapting to virtual selling. Flipdeck can bring everything together and help your team maintain consistency and preparedness with ready-to-use sales content at their fingertips.
Flipdeck also gives you the tools to provide personalized sales coaching to help you nurture skills and provide ongoing online education for your inside sales reps, so you can make sure everyone on your team is on the same page.
Create cards and decks for each level of training to accommodate reps with different skills sets or different levels of experience. Then, use these cards to quickly bring together personalized development content for each one of your sales reps.
Promote Effective Time Management
Want to share special program updates? How about data sheets for warm leads who've requested a product demo? With Flipdeck, you can create cards that contain links to any virtual sales content you like, no matter where it lives. Creating a card is simple — and once you have it, inside sales reps can come back to it again and again.
Here are some examples of how you can utilize Flipdeck for your inside sales team:
Create a cheat sheet of products or services content your sales team may need.
Encourage sales reps to use Flipdeck as "cue cards," so they're ready for wherever the discussion takes them.
Have Flipdeck open and ready during client calls or live chats, so reps are ready to select and share appropriate content on the spot.
Follow up immediately with a personalized digest of content that was discussed or requested.
Flipdeck reduces time spent hunting for the right content. When your "go to" sales content is organized and accessible in Flipdeck, you can free up time for team creativity and more effective virtual selling.
Flipdeck is the SaaS Solution for Your Inside Sales Team
Flipdeck is a web-based sales enablement tool that makes it easy to find and share the content your customer needs in the moment.
Cards & decks are a familiar concept that is easy to understand and navigate. Create cards that link to any content you like — complete with images, description text, and links to web pages, documents, or videos. Flipdeck makes it easy to organize and share existing materials that engage your audience, drive traffic to your website, and help close deals.
You can also pull together your Flipdeck cards into an online Collection that you use over and over or tailor it for a specific audience, company, or person. Select the content you need and create a custom URL that you can send via social media, email, text, and more.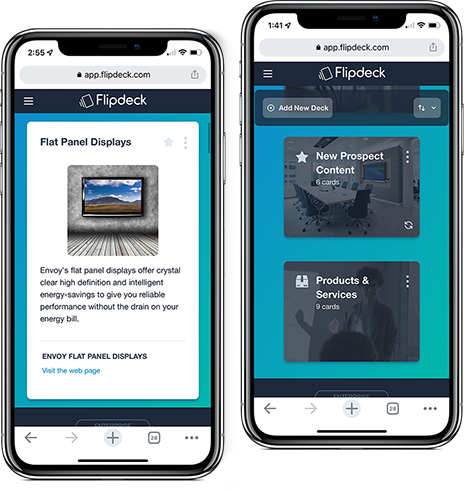 What's a Flipdeck card?
Any information you like can be put on a card — complete with an image, text, and links to web pages, documents, or videos. For example: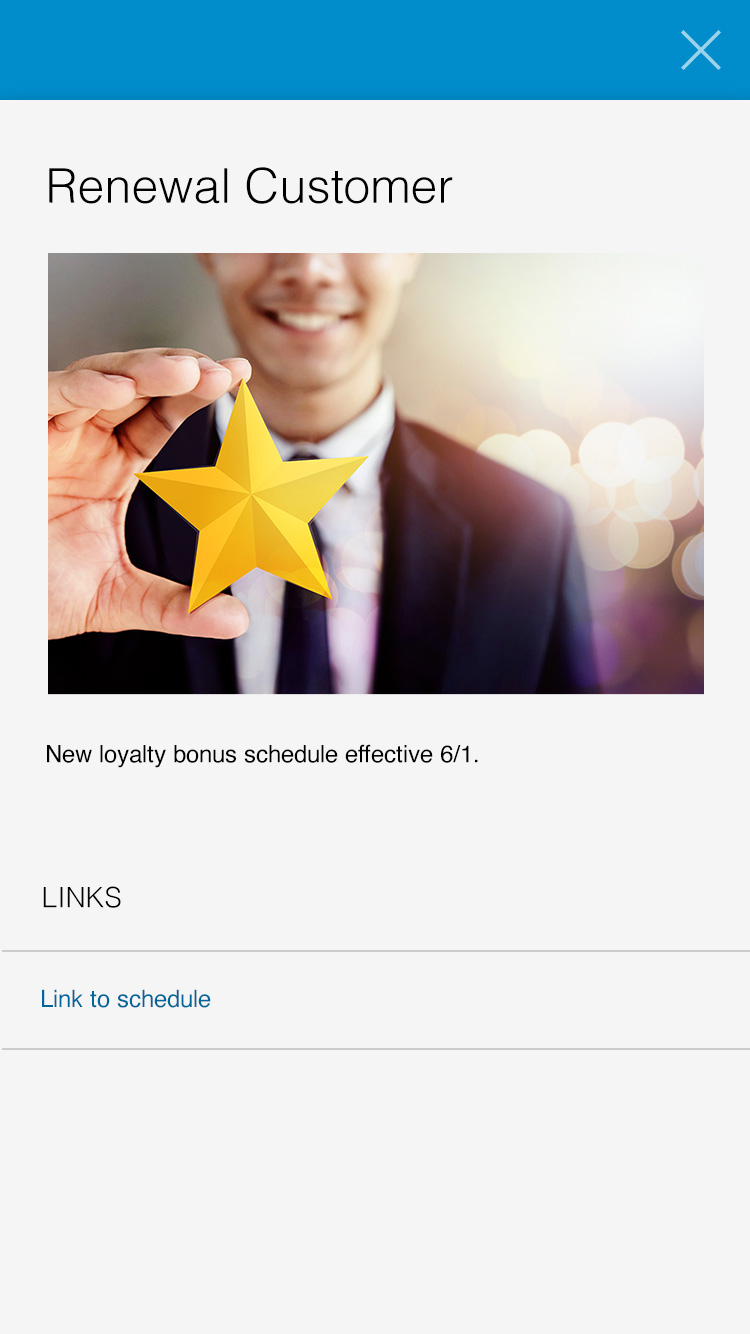 Renewal Customer Card
New loyalty bonus schedule. Effective 6/1.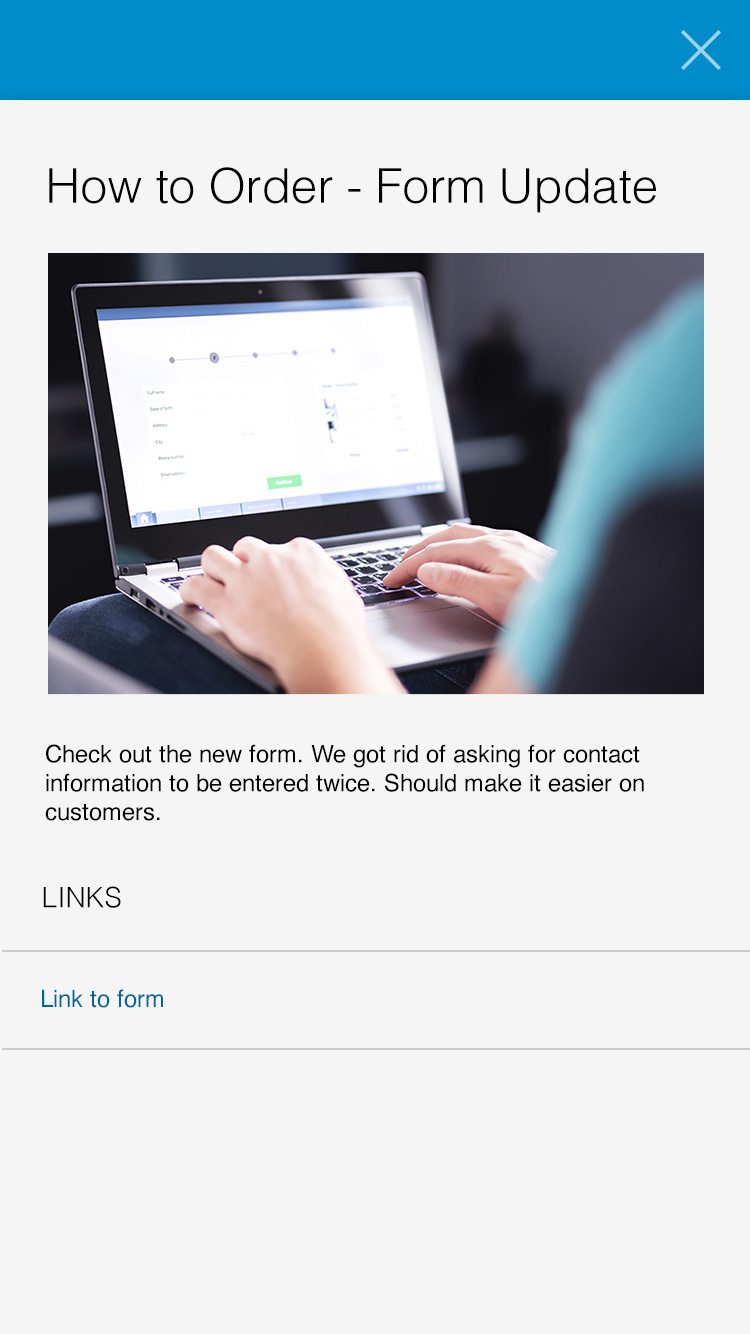 How to Order – Form Update
Check out the new form. We got rid of asking for contact information to be entered twice. Should make it easier on customers.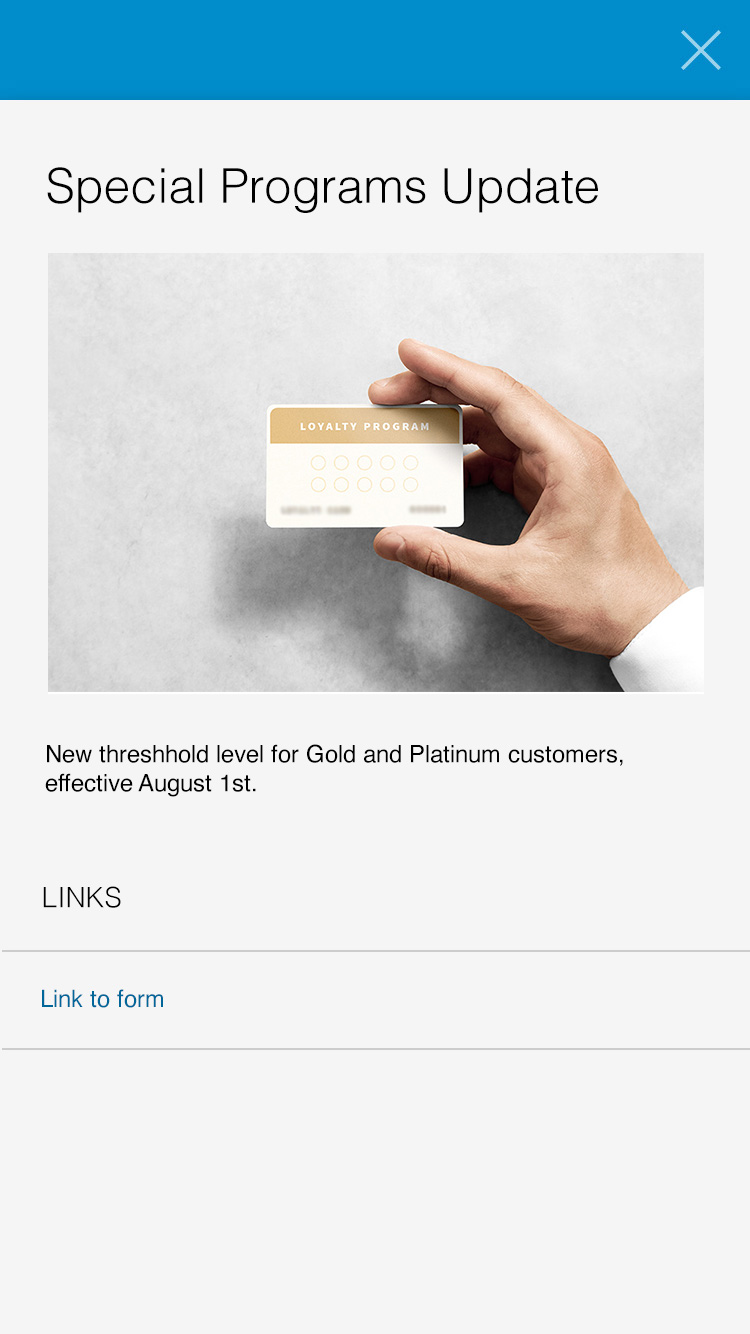 Special Programs Update
New threshold level for Gold and Platinum customers, effective August 1.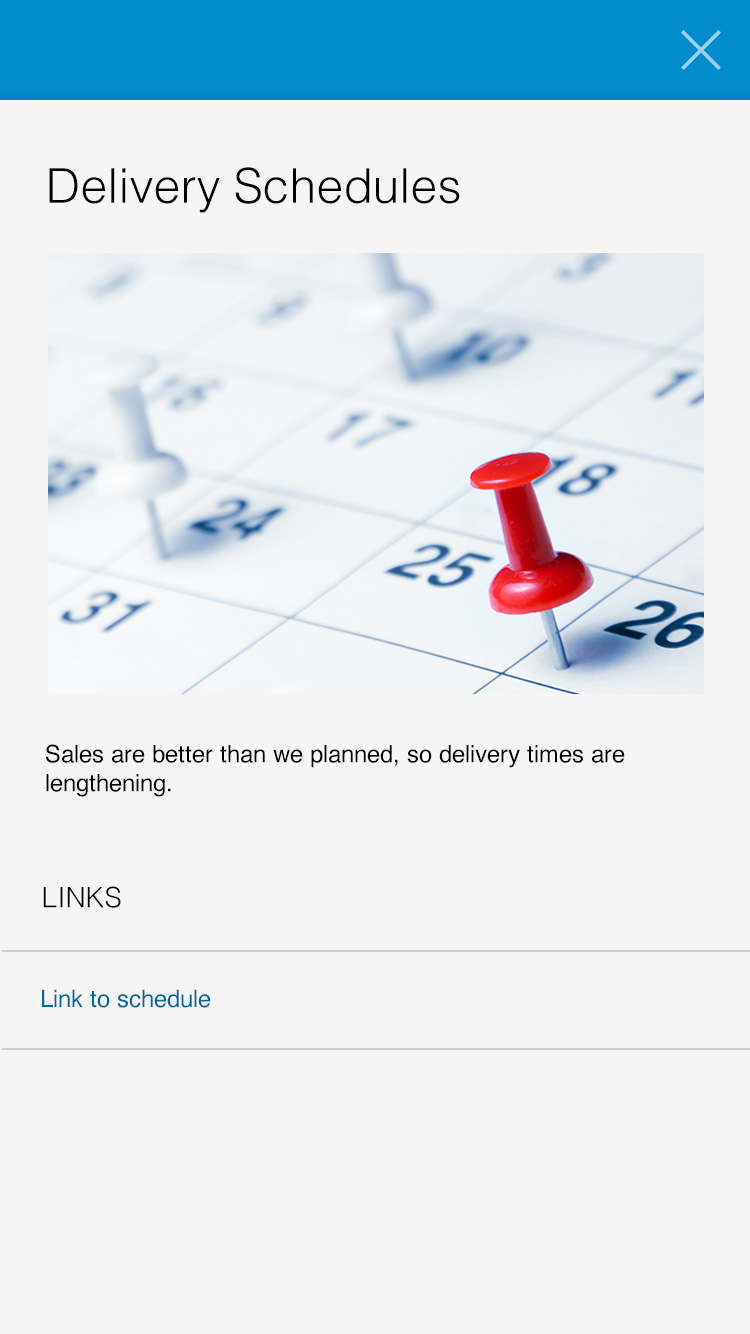 Delivery Schedules
Sales are better than we planned, so delivery times are lengthening.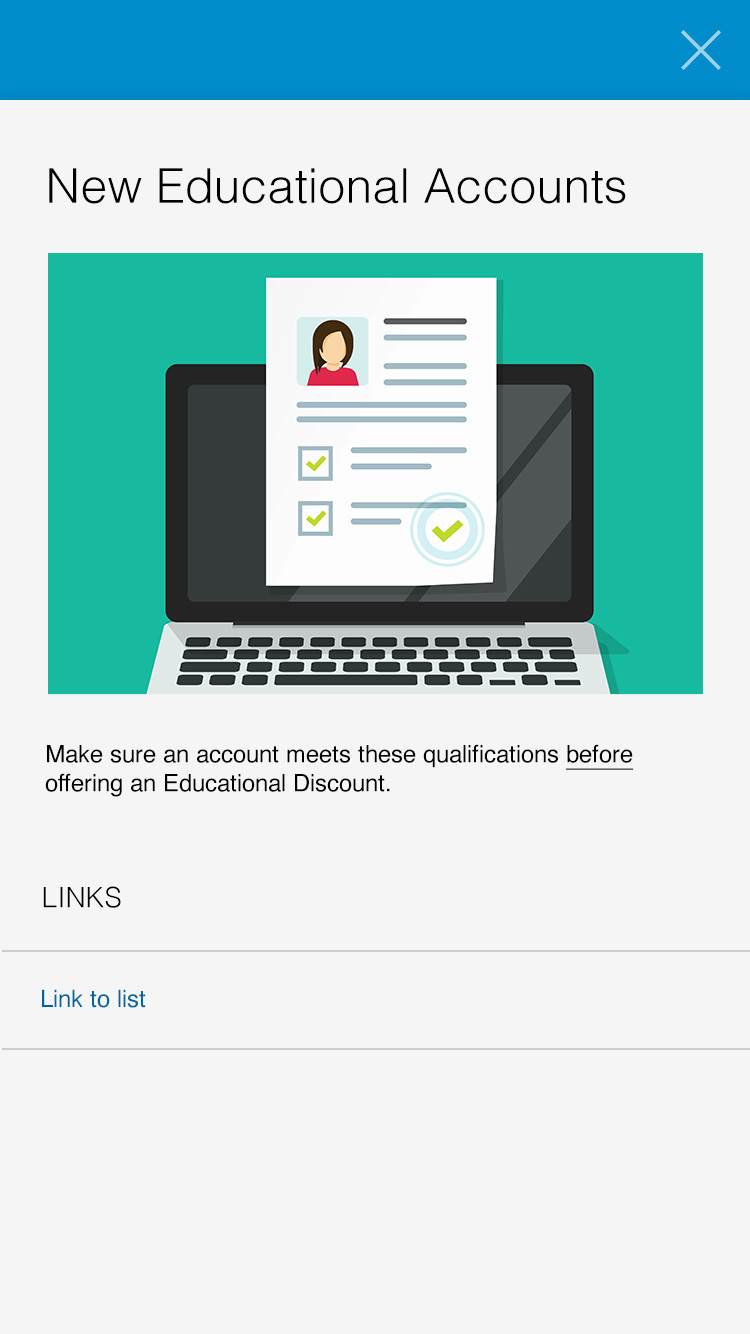 New Educational Accounts
Make sure an account meets these qualifications before offering an Educational Discount.
Flipdeck Analytics for Inside Sales Reps
Flipdeck Analytics will show you data on what content is being used, so you'll know how your inside sales team is performing. You'll have engagement metrics on what content users and recipients clicked on, which recipients are responding to emails, how many times your Card Collections are viewed, and more.
You could use these metrics to:
Provide a source of knowledge to find out more about your most strategic salespersons, learn from their tactics, and develop best practices.
See top performing cards and stop wasting money on printed marketing and sales materials that are not being used.
Understand sales team performance — so you can assess who might need more assistance or training and who should be congratulated as your top digital sellers.