"Help! My content in SharePoint is hard to find!"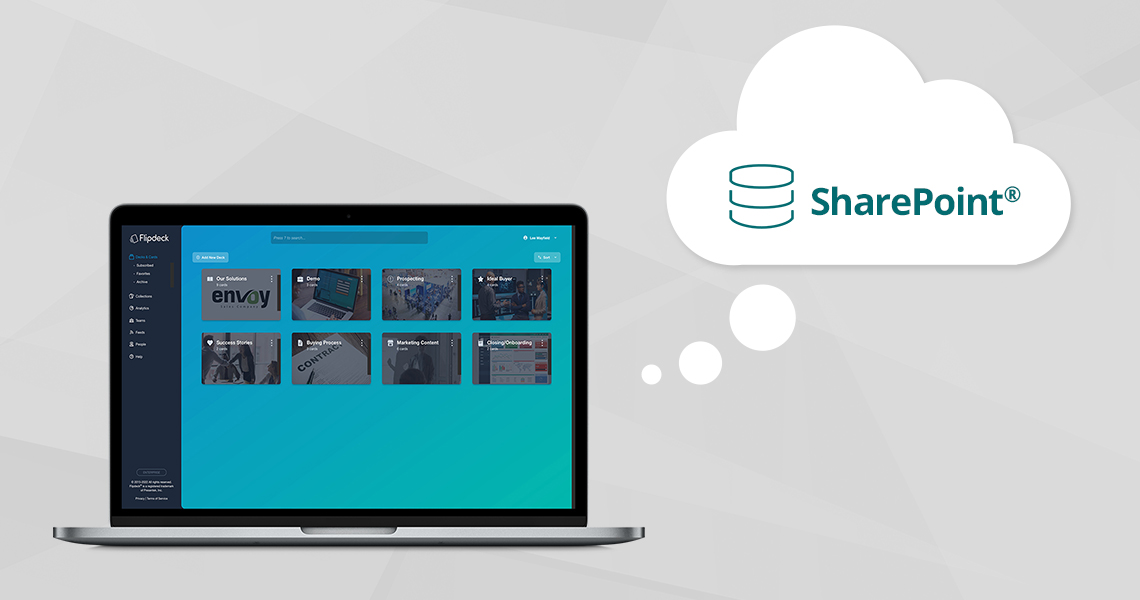 Does this sound like you?
I hear a lot from customers who store content in Microsoft SharePoint, and I understand why. Cloud storage accounts provide a convenient storage/download location for documents and videos you need to share.
In certain sales applications, however, SharePoint on its own can have some drawbacks:
Difficulty finding the right information from file names alone
Doesn't "show well" when presenting to prospects and customers
If these struggles sound familiar, don't worry. All you're missing is one thing, and it's easy to add — a visual "front-end" for your content in SharePoint.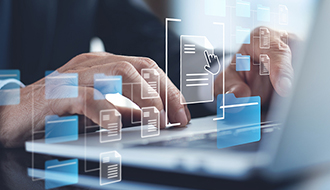 A visual front-end solution can serve as a user-friendly content menu for your SharePoint account:
Provide images and summary text, so reps can find the content they're looking for at a glance
Group content that's frequently used together (brochures, videos, demos, price sheets, etc.), so reps don't have to search for each piece individually
Pre-package resources by use case, buyer groups, training/coaching needs, and more, so reps can always find the specific information they need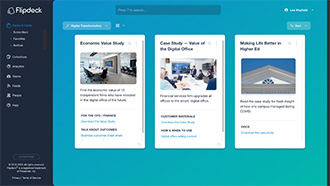 A visual front-end solution can help you impress when sharing resources and make your SharePoint content more presentation friendly:
Package public-facing information ahead of time, so it's ready to go at a moment's notice
Improve content appeal with company branding and high-quality images, so your reps and your company look good
Group content into presentation-specific collections, so recipients and audiences only see the information that's meaningful to them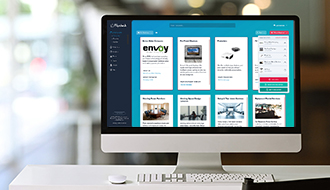 Flipdeck cards, organized into decks, provide a simple way to pre-package your SharePoint content. There's no need to move it from where it already lives. Create cards with images, summary text, and SharePoint links to everything your sales reps need, so they can save time and shine during presentations.
Not only can Flipdeck provide a visual front-end for your existing SharePoint account, it also provides great analytics to help you see who's interacting with your content, how many times it's been shared, and more.
Give your SharePoint account a user-friendly, visual front-end with Flipdeck.
---
Don't have a Flipdeck account? Create an account and try Flipdeck free for 30 days.
Learn more about Flipdeck Accounts & Pricing Options.
Have questions? We're happy to help! Email us at \u0069\u006e\u0066\u006f\u0040\u0066\u006c\u0069\u0070\u0064\u0065\u0063\u006b\u002e\u0063\u006f\u006d.
Flipdeck is a registered trademark of Presentek, Inc. Microsoft and SharePoint are trademarks of the Microsoft group of companies.